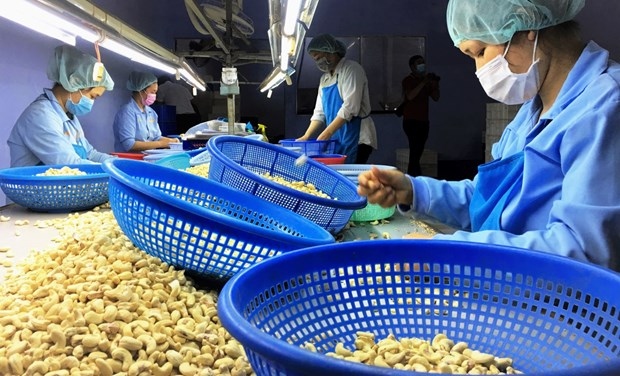 During the six-month period, Russia imported 4,870 tonnes of cashew nuts worth over US$27 million from Vietnam, up 72% in volume and 29.2% in value compared to the same period in 2020.

Russia also increased its cashew imports from Belarus, but sharply reduced its imports from other markets.

The Ministry of Industry and Trade's Agency of Foreign Trade attributed Vietnam maintaining of its position in the Russian cashew nut market amid COVID-19 to stable supply sources and good quality.

For higher exports to the market in the near future, it recommended the cashew sector ensure clean criteria and exporters build close and long-term links with producers to create value chains and share responsibilities and benefits.

The agency also highlighted the need for packaging improvement, building of high-capacity processing plants, and proactiveness in raw cashew supply sources.