Vietnam seeks coal imports from South Africa
Sunday, 15:55, 03/04/2022
VOV.VN - Vietnam will consider importing coal from South Africa to feed coal fired power plants as it has an increasing power demand for economic recovery.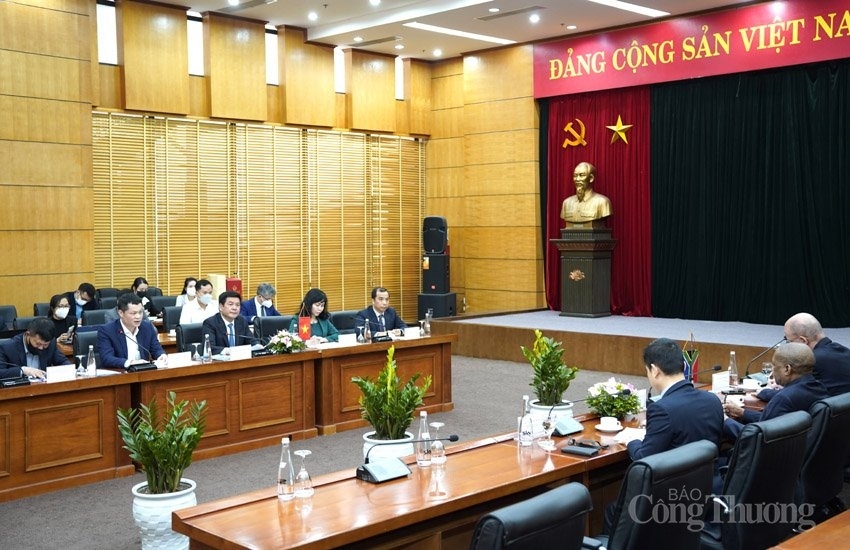 Minister of Trade and Industry Nguyen Hong Dien was speaking while receiving South African ambassador to Vietnam Mpetjane Kgaogelo Lekgoro in Hanoi on April 2.
He said Vietnam is speeding up its post-pandemic economic recovery, therefore, it has a great demand for raw materials, including coal. Seeking potential suppliers of coal is an urgent requirement for Vietnam at present, said Dien.
He highly appreciated South Africa's coal mining and export capacity, and requested that the ambassador introduce potential South African coal suppliers to large Vietnamese enterprises so that coal shipments could be delivered to Vietnam right in April and May 2022.
South Africa produced nearly 260 million tonnes of coal in 2020, of which exports accounted for about 30% of the total amount. Its coal is said to have good quality with technical regulations suitable to the technology of coal-fired power plants and manufacturing industries in Vietnam.
Minister Dien also suggested that the two sides soon fix time signing a Memorandum of Understanding (MoU) between the two Governments on mining cooperation between the two countries.
For his part, Ambassador Mpetjane Kgaogelo Lekgoro affirmed that South Africa always attaches importance to and wishes to further promote cooperation in trade, energy and mining with Vietnam.
He said he would soon return to South Africa to work with relevant agencies to connect the two countries' businesses specializing in coal production and consumption. He also suggested that the Vietnamese side create favourable conditions for some of South Africa's strong products to access the Vietnamese market.
Both sides examined preparations for the coming fifth session of the Vietnam - South Africa Joint Trade Committee to promote bilateral trade cooperation.
Despite the COVID-19 epidemic, the annual trade turnover between Vietnam and South Africa remains stable at over US$1.39 billion. South Africa is currently the largest trading partner and the largest export market of Vietnam in Africa.