Vietnam Power Plan VIII adopted, renewable energy given priority
Tuesday, 11:54, 16/05/2023
VOV.VN - After nearly four years of formulation and revision, the National Power Development Plan VIII targeting energy conversion, renewable energy ecosystem development, and electricity imports and exports has been approved by the Government.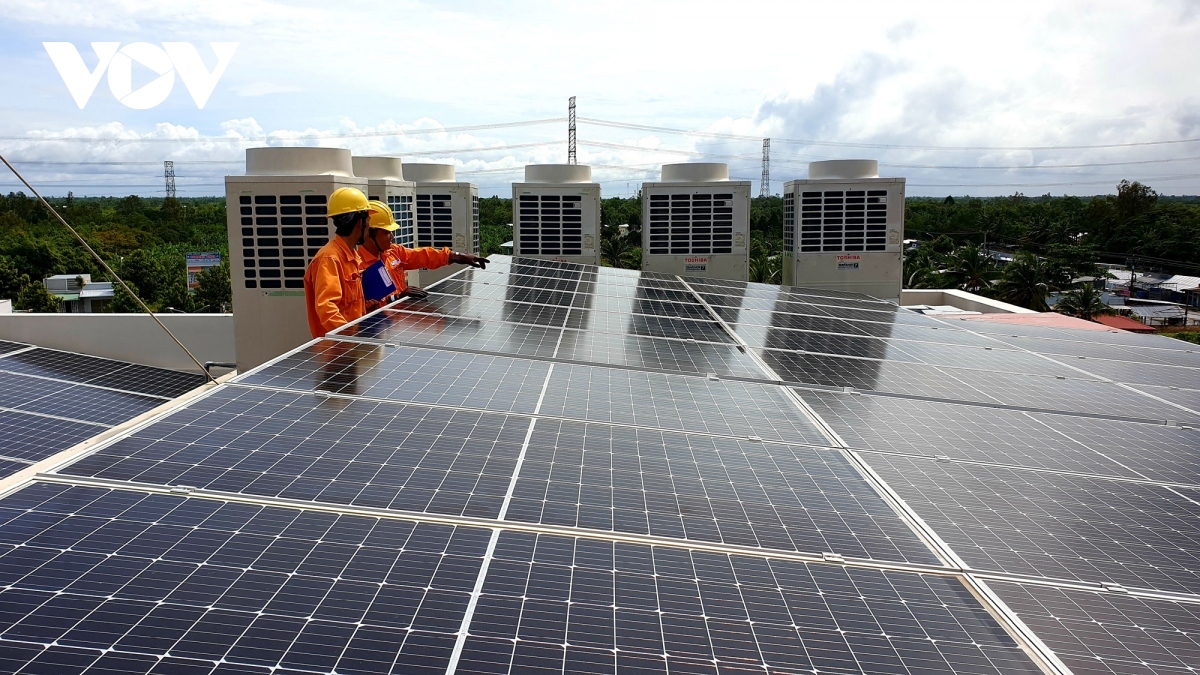 The plan, signed by Deputy Prime Minister Tran Hong Ha on May 15, aims to ensure sufficient electricity demand whilst simultaneously meeting the growth requirement of roughly 7% per year in the 2021 - 2030 period and about 6.5% to 7. 5% per year from 2031 to 2050.
Most notably, the scheme gives priority to strongly developing renewable energy sources for power generation, with these sources anticipated to account for 30.9% - 39.2% and 67.5% - 71.5% of total electricity output by 2030 and 2050, respectively.
Vietnam has pledged to raise the ratio of renewable energy sources in electricity production to 47% by that time under the Just Energy Transition Partnership (JETP) agreement it has signed with partners.
Furthermore, by 2030 about 50% of office buildings and 50% of residential houses in the country will make use of self-sufficient and self-consuming rooftop solar power.
Greenhouse gas emissions from power generation is expected to decrease by up to eight times within 20 years from 2030 to 2050 to 27 - 31 million tonnes by 2050. If international partners fully implement JETP commitments, the country will be able reach a maximum emission level of 170 million tonnes by 2030.
To implement the plan, Vietnam requires nearly US$135 billion to develop transmission power and grid from 2021 to 2030, whilst the capital demand is set to increase to between US$399 billion and US$523 billion by 2050. Of the total, more than 90% will be for developing new power sources, and the rest is for the transmission grid.
It is expected that by 2030 two inter-regional renewable energy industrial and service centres will be formed. Renewable energy industrial ecosystems will take shape in areas that boast great potential such as the northern, south-central, and southern regions.
According to the plan, the amount of commercial electricity will reach about 335 billion kWh by 2025, 505 billion kWh by 2030, and between 1,114 billion and 1,254 billion kWh by 2050.
Vietnam will import more than 378 billion kWh by 2025, 567 billion kWh by 2030 and between 1,224 billion and 1,378 billion kWh by 2050.
Moreover, it will also strive to develop new power sources from renewable energy for export, expecting to sell between 5,000MW and 10,000MW abroad by 2030.
The Government has assigned the Ministry of Industry and Trade in collaboration with relevant ministries and agencies to finalise and submit to the Government the revised Electricity Law and the Law on Renewable Energy. The two bills will then be submitted to the National Assembly for approval ahead in 2024.
The Government has also requested that the designated agencies submit a direct power purchase mechanism (DPPA) for consideration and approval.