Eight Australian energy firms explore opportunities in Vietnam
Wednesday, 06:29, 29/03/2023
VOV.VN - An Australian energy delegation comprising representatives of eight energy companies and two states arrived in Vietnam on March 27 for a four-day trip to promote cooperation on renewable energy.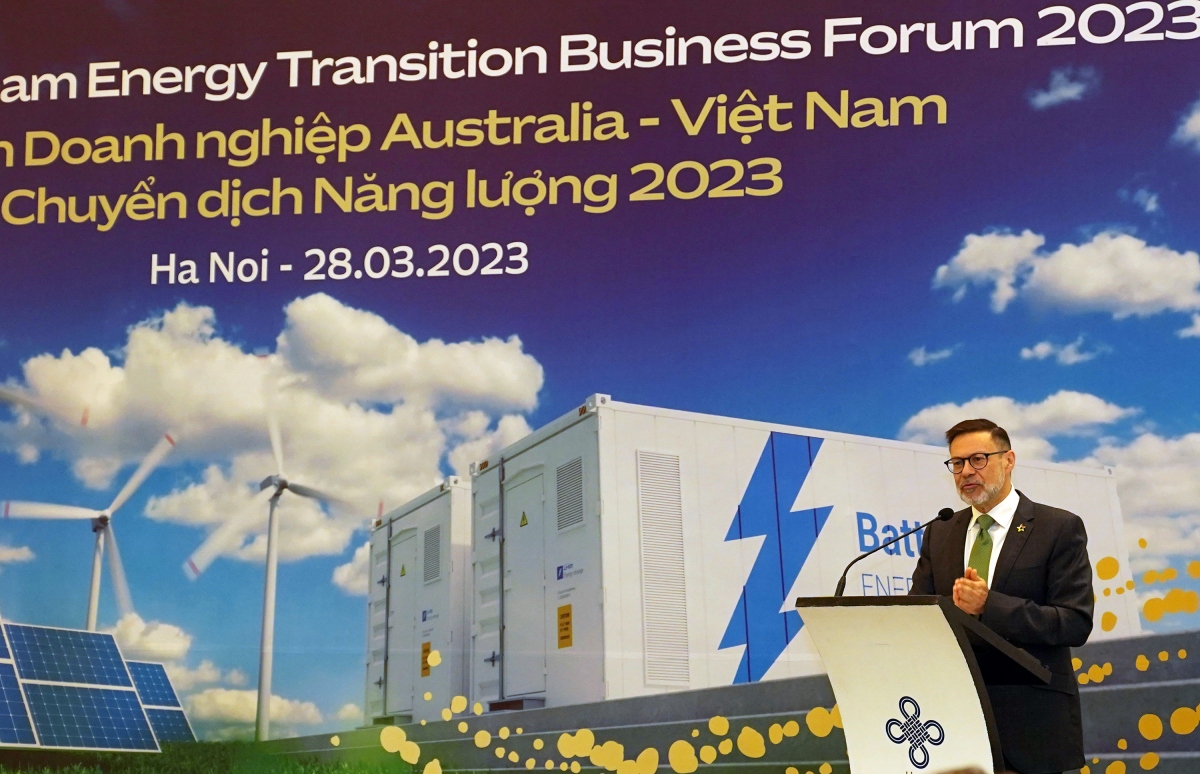 The mission is scheduled to work both in Hanoi and Ho Chi Minh City, according to press release from the Australian Embassy in Hanoi.
The Australian Government Trade and Investment Commission (Austrade) in collaboration with the Electricity & Renewable Energy Department under the Ministry of Industry and Trade of Vietnam and Vietnam Electricity Group (EVN) organised the Energy Transformation Forum 2023 in Hanoi on March 28.
Like Vietnam, the Australian government has made a commitment to climate action, with a target of reducing greenhouse gas emissions by 43% by 2030 and to zero by 2050. The forum discussed the energy transition of Vietnam and Australia and introduce new energy technologies and solutions from Australia.
"Australia has long been one of Vietnam's strongest energy partners, having supported the first ever 500KV transmission line connecting northern power sources to the central and southern regions back in the early 1990s. This year, as we celebrate 50 years of diplomatic relations, the green economy represents the next big opportunity in our economic partnership. The rapid expansion and transition of Vietnam's energy sector provides a real opportunity to evolve our trade and investment relationship into the future," said Andrew Goledzinowski, Australia's Ambassador to Vietnam.
In addition to exploring trade opportunities from the decarbonisation agenda, the Australian trade mission will also sound out opportunities such as grid operation in the context of rapidly increasing integration of renewable energy; opportunities to apply energy storage solutions; solutions to optimise smart grid operation, virtual power plant, energy efficiency and enterprise digitisation applications in energy transformation; and green certification system, decarbonization technology.
According to the Australian Department of Climate Change, Energy, Environment and Water's website, the past 10 years have seen a dramatic energy transition from coal to renewables. Specifically, small-scale solar energy production has seen an average growth rate of 28% per year and wind power production has increased by 15%.
Recently, large-scale solar farms in Australia have begun to expand rapidly. Large-scale solar production has grown from negligible levels before 2016 to 4% of Australia's total electricity production in 2021, representing a five-year growth rate of 1,747%.
Australia's National Hydrogen Strategy sets out a vision for a clean, innovative, safe and competitive hydrogen industry that benefits Australians, and also adds to Australia's energy exports.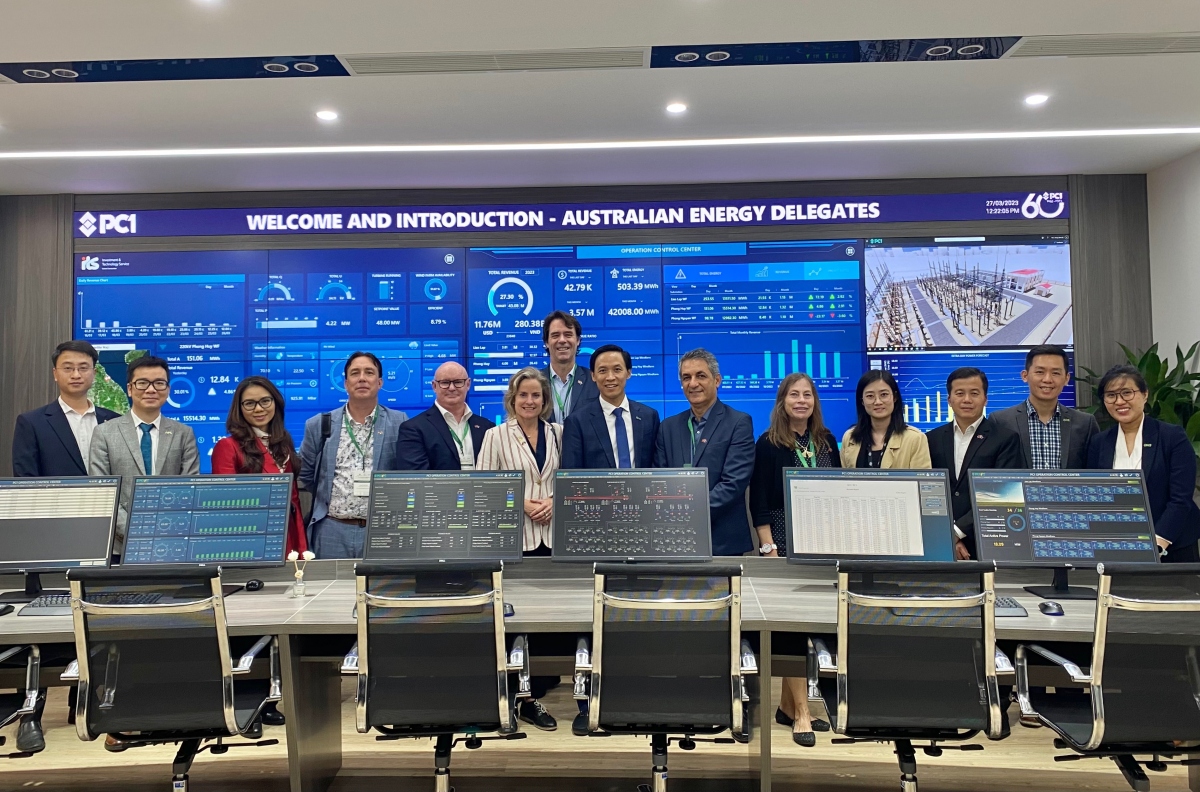 In the offshore wind sector, Star of the South is Australia's most advanced offshore wind project off Gippsland in Bass Strait, capable of providing up to 20% of Victoria's electricity needs, while creating jobs and investing in the state's renewable energy infrastructure.
Renewable energy production reached a record high share of Australia's total electricity generation capacity in the last three months of 2022, providing an average of more than 40% of the electricity in the nation's main grid.
Meanwhile, Vietnam is experiencing remarkable economic growth and is rising to become one of the fastest growing energy markets in Asia. In response to this economic development, Vietnam's energy demand is expected to grow by nearly 8% - 10% per year, leading to the need for reliable energy supply. And its renewable energy market is increasingly attractive to foreign investors.
"This trade mission will help Australian and Vietnamese businesses to strengthen business links, identify trade and investment opportunities in the energy sector and contribute to our bilateral economic engagement. Australian capabilities in clean energy supply chains and the services that accompany them can also help Vietnam manage the huge transition it has in front of it. This will lay the foundations for economic ties in the decades to come," said Rebecca Ball, Austrade Senior Trade and Investment Commissioner.
The Australian Energy Mission to Vietnam will be an opportunity for Australian and Vietnamese businesses to discuss opportunities for cooperation in the field of renewable energy development and efforts to reduce carbon emissions and develop supply chains between the two countries.