Vietnam must devise safe roadmap for reopening
Sunday, 16:05, 03/10/2021
VOV.VN - The nation needs to produce a sure and safe roadmap as it moves to reopen activities, according to Andrew Jeffries, country director of the Asian Development Bank in Vietnam.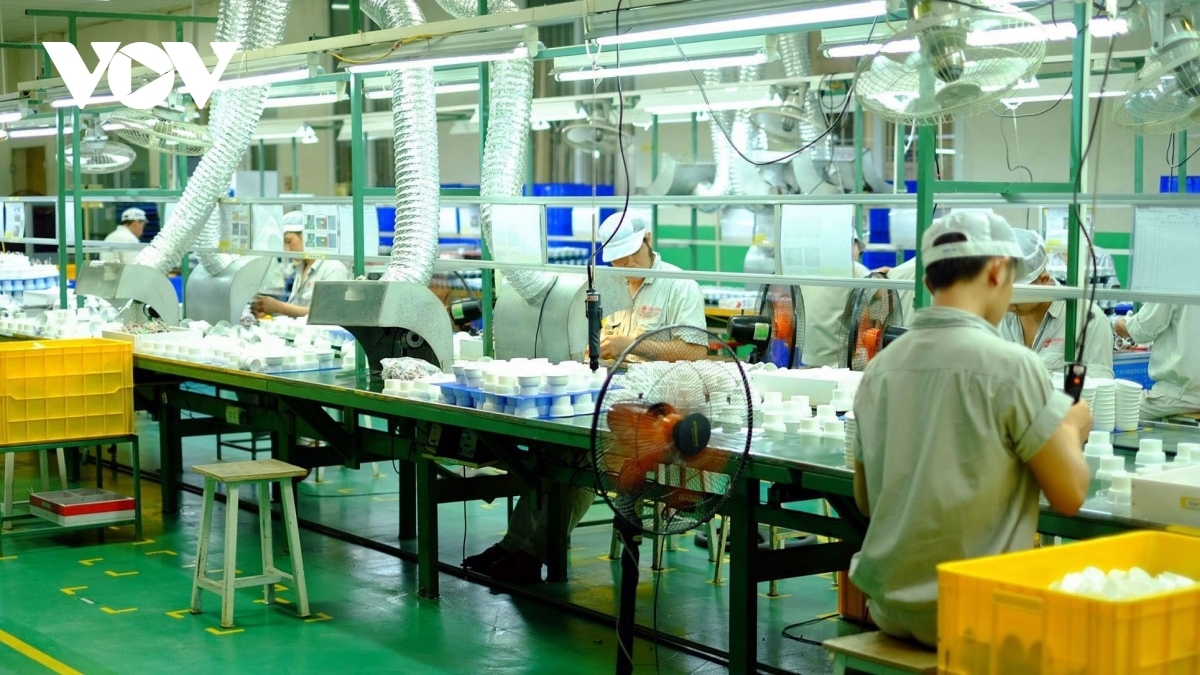 He made the remarks during a consultation conference hosted recently by the Ministry of Planning and Investment (MPI) regarding its draft programme on economic recovery and development for the 2022 to 2023 period.
In the medium term, Jeffries recommended that local banks move to strengthen their provisioning and be careful due to the possibility of bad debts arising in the near future due to the impact of the COVID-19 pandemic.
Major Vietnamese trading partners are quickly recovering, while domestic vaccination coverage is increasing, thereby contributing to promoting growth, he said.
The ADB official proposed that the country actively tap into free trade agreements to boost exports and join the global supply chain more deeply. Simultaneously, the nation should re-open in a safe manner and ensure healthy relations continue to occur between banks and enterprises, in addition to being cautious with bad debts.
Regarding objective factors, logistics costs both domestically and internationally are increasing sharply, the ADB representative noted, while suggesting the country actively invest in building infrastructure facilities and developing multimodal transport facilities.
Concurring with this viewpoint, Francois Painchaud, chief representative of the International Monetary Fund (IMF) in Vietnam, said that Vietnamese support package remains small and primarily focuses on tax deferral reduction policies, without providing direct support for spending.
According to him, the nation needs to relax conditions for direct cash support in order to reduce difficulties faced by affected people, while also creating optimal conditions to boost economic development moving forward.
The IMF representative therefore recommended that, instead of focusing on tax exemptions and deferrals, it is necessary to concentrate on reducing the burden placed on businesses by transferring tax losses from previous years to the following years.
Regarding budget related issues, Dr. Nguyen Dinh Cung, former director of the Central Institute for Economic Management (CIEM), said that the nation still has ample room for economic recovery over the coming years.
This can be put down to a low inflation rate, stable foreign currency reserves, and stable financial system, especially low budget deficit ratio.
Dr. Cung proposed that at this stage, in order to recover the national economy, the Government should consider boosting spending further. At the same time it can be considered necessary to quickly recover and strengthen the dynamics of the economy by using resources in a reasonable manner and with the right subjects.
He added his hopes that the Government will bring the pandemic under control as soon as possible to reopen the economy. In addition, many tax exemptions should be considered, as opposed to simply deferring taxes.
According to Dr. Can Van Luc, a finance-banking expert, countries globally are currently spending more heavily as a means of bailing out their economies, with many of them willing to accept budget deficits and raise public debt ratio in a bid to support their respective economies.
The global budget deficit has expanded by 7%, rising from 3.2% to 10.2%, in recent times, he noted.
"We should accept easing in a non-cyclical way like this, then there will be a roapmap for fiscal and macroeconomic consolidation," Can Van Luc stated. In addition, he also frankly pointed out that support packages are slow paced in their implementation whilst also lacking transparency.
"The promulgated support packages need to be implemented as swiftly as possible, and problems should be removed immediately. Along with that there should be new support packages to enable businesses to increase their ability to access capital," Dr. Luc proposed.