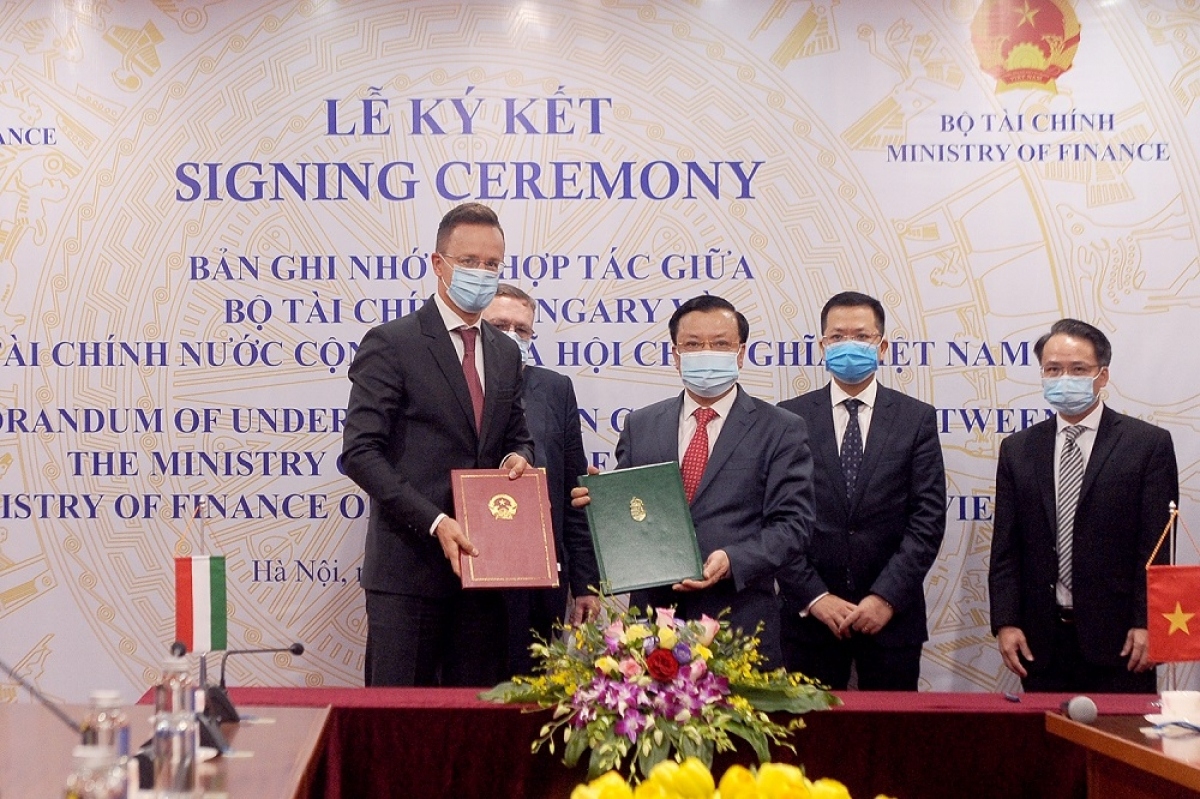 Under the signed document, Vietnam and Hungary will strengthen dialogue and cooperation in the areas of mutual concern, especially financial and macroeconomic analysis and forecasting, policy formulation and budget revenue and expenditure management, public debt management and Government bond market development, treasury management, among others.
Addressing the signing ceremony, Finance Minister Dinh Tien Dung appreciated ODA projects that Hungary has funded in Vietnam.
"The Hungarian-funded ODA projects are very important to Vietnam, especially after Vietnam officially graduated from the international development association (IDA)," said Dung. "We appreciate and are determined to speed up the disbursement of Hungarian-funded ODA projects in Vietnam."
According to Dung, graduating from the IDA means Vietnam has stopped access to concessional finance (loans and grants) from the IDA under the World Bank. Therefore, ODA loans for infrastructure development from partners like Hungary is important to Vietnam's economy in the near future.
In 2017 Hungary agreed to provide a preferential credit package worth EUR500 million to carry out infrastructure development projects in Vietnam. However, only EUR60 million of the package has been disbursed to build Can Tho Cancer Hospital.