Vietnam has 320 food product codes licensed for export to China
Friday, 19:39, 24/12/2021
Vietnamese businesses had 320 codes of agricultural and food products licensed to be exported to China as of 11am on December 24, according to the Vietnam Sanitary and Phytosanitary Notification Authority and Enquiry Point (SPS Vietnam).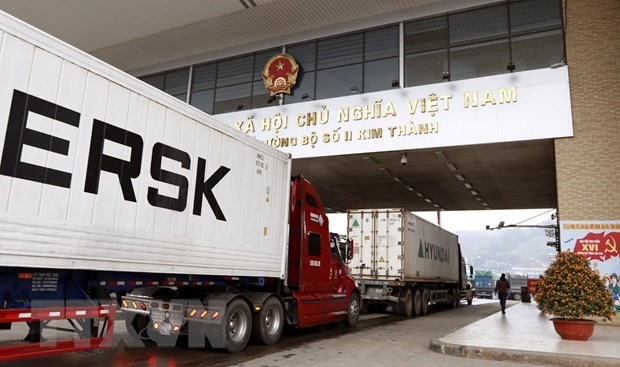 SPS Vietnam said the Chinese General Administration of Customs is still updating the list of the licensed codes and businesses on https://ciferquery.singlewindow.cn/, so enterprises can check information on this website.

It added the food exporters that haven't applied for licenses can submit applications to competent agencies of China or via the websites http://cifer.singlewindow.vn/ and http://singlewindow.cn/.

From January 1, 2022, foreign businesses producing food for export to China will have to print the commodity codes granted by China Customs or authorised agencies of Vietnam both inside and on the product packages.

SPS Vietnam recommended enterprises stay updated with information about the codes so as not to affect the shipment to China.

Vietnam exported over US$50.16 billion worth of goods to China between January and November, up 16.1% from a year earlier, according to the General Department of Vietnam Customs.

By the end of November, China was the second largest destination of Vietnamese commodities, following the US. It also ranked second among importers of agro-forestry-fishery products from Vietnam, with import turnover of US$8.4 billion during the period.