Vietnam, France to create high-quality agriculture products
Friday, 11:32, 04/03/2022
VOV.VN - Vietnam is ready to work alongside France and the rest of Europe to make agricultural products that are capable of meeting the requirements set by European Union consumers in the near future, said Vietnamese Ambassador to France Dinh Toan Thang.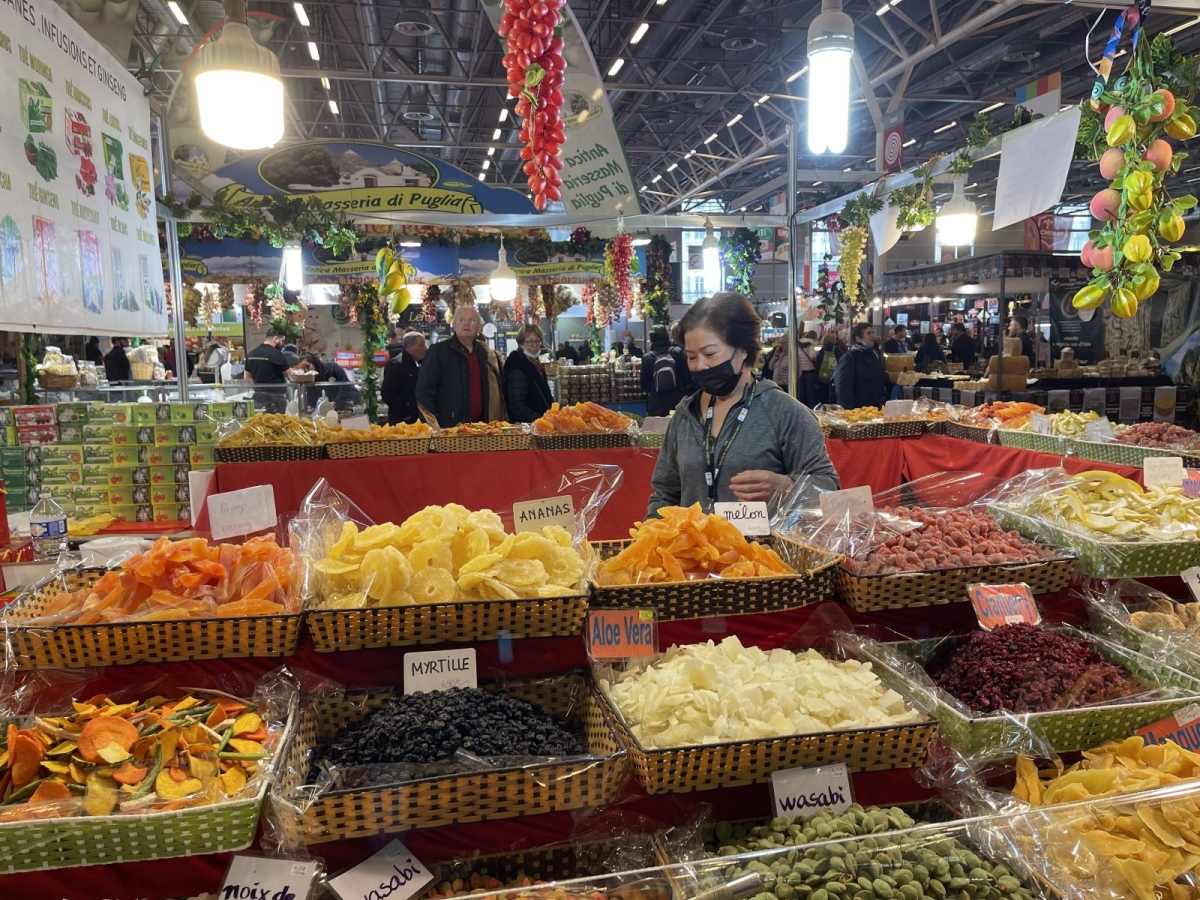 Ambassador Thang made the statement during a series of working sessions held alongside partners at the 2022 Paris International Agricultural Show (SIA2022) in Paris on March 3.
The diplomat emphasised that Vietnam is aiming to develop a modern and high-quality agriculture by 2030 that fully meets the consumer and market demand and requirements regarding food safety and hygiene, as well as ensuring sustainable development
He went on to reveal that many partners in key industries such as meat processing, livestock development, and seafood processing are keen to explore opportunities for co-operation with Vietnam.
The enforcement of the EU – Vietnam Free Trade Agreement (EVFTA) is also anticipated to accelerate the export of agricultural and aquatic products to the demanding market, the Ambassador added.
Concurring with this viewpoint, Tran Van Cong, Vietnam's Agriculture Counselor in the EU, said that with the EU implementing a roadmap for tax reduction under the terms of the EVFTA, Vietnamese agricultural products are set to enjoy numerous advantages compared to similar products originating from other countries.
The trade official therefore advised local firms to participate in such a large fair annually as a means of further promoting the export of their agricultural products in France, as well as in Europe in the future.
Apart from the trade expo, France also boasts a huge wholesale market called Rungis to introduce Vietnamese agricultural products to the French market, he added.
SIA2022 has drawn the participation of more than 60 French and European startups in the agriculture and food sectors, with over 70 conferences taking place over nine days.
This year's exhibition is anticipated to attract approximately 500,000 visitors