Vietnam, Australia to sign enhanced economic engagement strategy
Sunday, 16:19, 10/10/2021
VOV.VN - A recent ministerial conference has adopted the Vietnam-Australia enhanced economic engagement strategy for 2021-2025 which is now being submitted to the two governments for approval.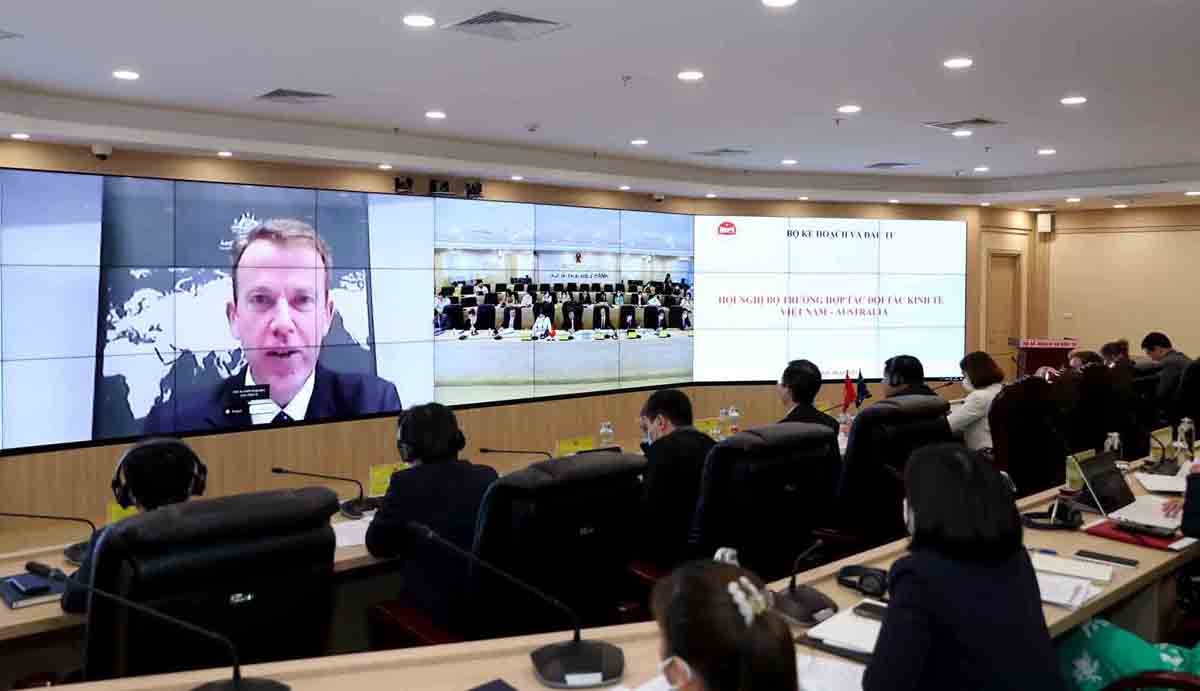 Co-chairing the October 8 conference, Vietnamese Minister of Planning and Investment Nguyen Chi Dung said the strategy plays an important role in realizing Vietnam's Socio-Economic Development Plan for 2021-2025, aiming to turn the country into a developing economy that will have a modern industrial development level and overcome the low-middle-income trap by 2025.
To achieve the goal, Dung said Vietnam will focus on economic recovery in the post-pandemic period, perfect the socialist-oriented market economy institution, accelerate economic restructuring closely linked to renewing the growth model, and develop the digital economy.
The government will step up the construction and development of a modern synchronous infrastructure system, and improve the quality of human resources in association with promoting innovation and strong application of sci-tech advancement, while proactively integrating into global economy.
According to Minister Dung, the Vietnam – Australia economic relations have continued to develop dynamically and effectively despite the impact of the COVID-19 pandemic.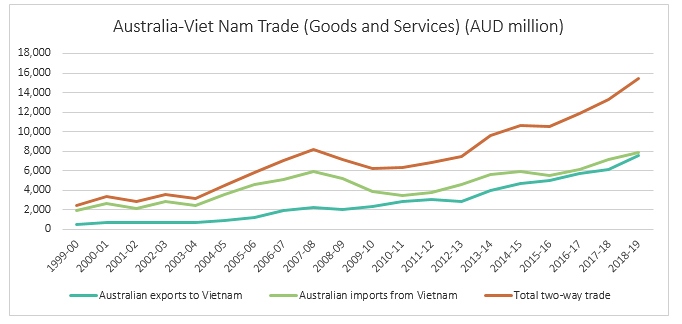 Trade between Australia and Vietnam has grown by almost 10% each year for the past two decades.  This impressive record has been fuelled by Vietnam's economic growth, ongoing industrialisation and expanding export sector.  Vietnam is now Australia's 15th largest trading partner, climbing six rankings in the last 20 years. 
Australia's top exports to Vietnam include coal, iron ore, live animals, education and cotton.  Vietnam's major exports to Australia include communications equipment, crude petroleum, clothing and footwear.  Vietnam is a popular destination for Australian tourists and for Australia's sizeable Vietnamese community.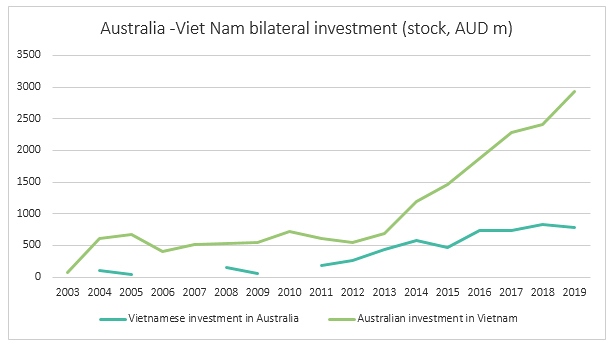 Meanwhile, two-way investment is worth more than AU$3.5 billion, and the goal is to double that figure. Although bilateral investment is the highest it has ever been, it is still less than 0.1% of Australia's two-way investment with the rest of the world, highlighting the potential for significant future growth.
In addition, Australia is one of the largest non-refundable ODA partners for Vietnam. "Australia's ODA projects have met Vietnam's development requirements, helping the country address its difficult challenges," Minister Dung emphasized.
He noted that there is much room for the two countries to fully tap into their cooperation potential, and the 2021-2025 strategy is expected to realize that goal.
For his part, Australian Minister for Trade, Tourism and Investment Daniel Tehan, said Australia attaches importance to implementing the strategy, considering it the foundation for bilateral economic cooperation in the coming years. Australia will act on opportunities to fulfil the target of becoming one of the top 10 trading partners of Vietnam, he affirmed.
The idea of formulating the Enhanced Economic Engagement Strategy was put forward during the 2019 talks between Australian Prime Minister Scott Morrison and the then Vietnamese PM Nguyen Xuan Phuc to further promote the two countries' trade and investment ties.
The strategy, which aims to put both countries on track to become top 10 trading partners and double two-way investment, will cover two-way trade, investment and other economic cooperation including recommended actions for each country.