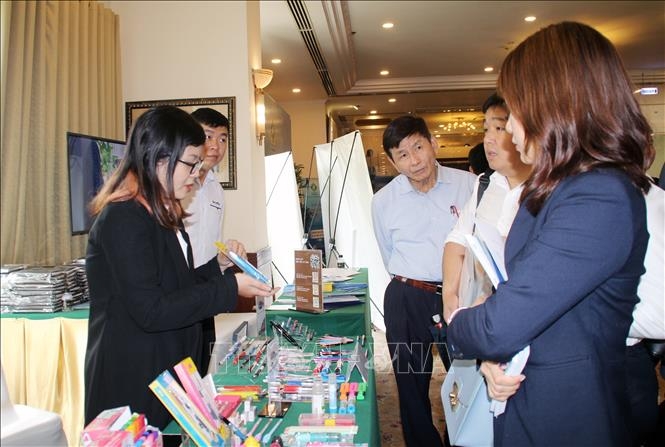 Deputy Minister of Industry and Trade Do Thang Hai, who also serves as the vice chairman of the Vietnam National Brand Council, outlined these statistics when opening the Vietnam National Brand Week 2021, an event which is scheduled to run from April 19 to April 24.
The nation can be considered a bright spot thanks to its remarkable increase in national brand value, coupled with achievements in socio-economic development.
The country has been able to affirm its prestige whilst increasing its position in the international arena, thereby demonstrating its initiative and stature in terms of international integration. As a result, the Vietnamese national brand value has moved by nine places to 33rd in the top 100 most valuable national brands globally, Deputy Minister Hai said.
Furthermore, the nation is also the only country in ASEAN to have been upgraded in the Global Soft Power Index from 50/60 to 47/105 in terms of ranked countries, according to the Global Soft Power Index Report 2021.
The past few years as seen the national reputation increase, largely due to the Government's quick response and sound policies, especially for its support of local businesses as they build and promote brands both at home and abroad.
Throughout Vietnam National Brand Week 2021, a broad range of events are due to be held, including a national brand forum, a seminar aimed at leveraging Vietnamese brands, alongside several activities that will serve to popularise the National Brand Program.  
Through specific action schemes, National Brand Week 2021 is expected to contribute to building the image of Vietnam as a reputable country that is home to high-quality goods and services, whilst simultaneously promoting foreign trade and improving national competitiveness.