Vietnam a magnet for foreign investment: Business Times
Tuesday, 19:31, 08/03/2022
Thanks to policies to support post-COVID-19 recovery, and the gradual resumption of tourism activities, Vietnam is an investment attraction magnet, Lao Dong (Labour) Newspaper cited The Business Times of Singapore as saying.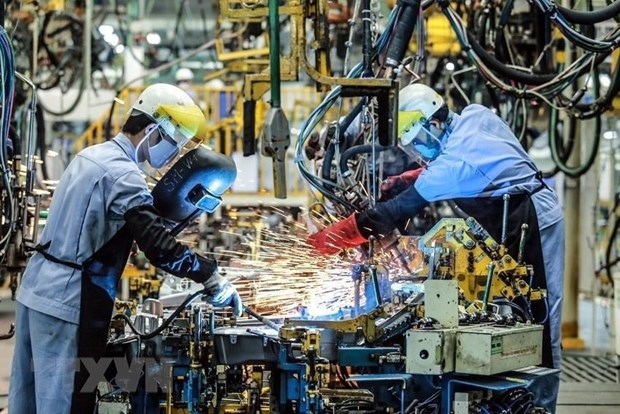 According to The Business Times, "decisive containment measures and well-targeted government support" as defined by the International Monetary Fund in its report during the early years of the pandemic helped limit economic depression from the health crisis.

According to the Singapore Business Federation's (SBF) National Business Survey which was conducted from July to October last year, Singapore businesses remain keen on the Vietnamese market.

Vietnam came in second in terms of countries Singapore businesses were most keen to invest into. Of the 440 companies who said they are planning for future expansion, 31% said they wanted to go to Vietnam.
Singapore has been the top investor in Vietnam for the last 2 years.

According to the Vietnamese Ministry of Planning and Investment, in 2021, the country poured US$10.7 billion into Vietnam, accounting for 34.4% of total investment capital in Vietnam.

Significantly, there was no dip in terms of overall realised foreign direct investment (FDI). The total disbursement of FDI was US$19 billion in 2018, and this increased to 20 billion each year in the 2019 -2021 period.
SBF and the United Overseas Bank Ltd. (UOB) of Singapore were both recognised by Vietnam's Ministry of Planning and Investment for their efforts to promote FDI into Vietnam.
Meanwhile, Vietnam is striving to resuscitate its tourism sector with plans to fully reopen the country to foreign visitors, and Chief Executive Officer of the UOB Vietnam Harry Loh said the lifting of nearly all the travel restrictions from March 15 will create positive impacts.

The Diplomat magazine of India recently reported that Vietnam's tourist industry has grown by leaps and bounds, in line with its dynamic economy over the past two decades, accounting for over 10% of the GDP.

Therefore, the tourism revival has become a crucial matter in the Government's wider plan to revive the economy, The Diplomat said.