US$15 billion bailout package a stimulus to economic recovery
Thursday, 14:45, 13/01/2022
VOV.VN - Given the severe impact of COVID-19, the National Assembly's recent approval of a VND350 trillion (US$15 billion) economic recovery package is considered by businesses and experts as an extremely important leverage and motivation moving forward.
Businesses expect early disbursement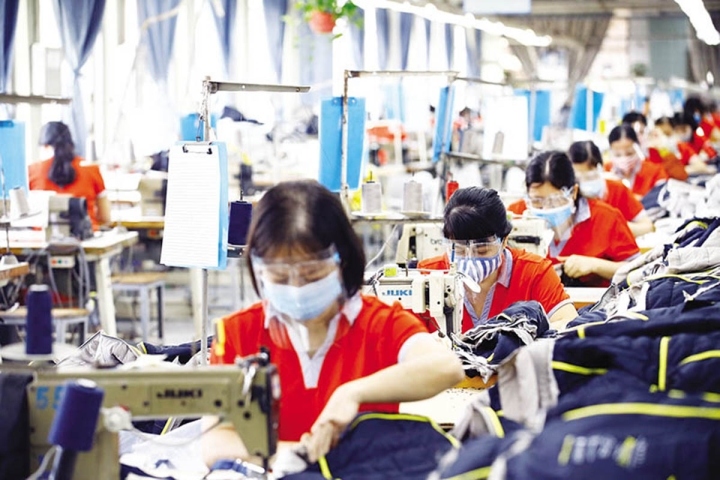 Luu Ngoc Nam, the owner of a firm specialising in food, industrial catering, transportation, and warehousing in Hanoi, said that his businesses has almost been exhausted because of COVID-19. But he felt more motivated upon hearing that the national legislature has just approved a VND350 trillion economic recovery package.
"We are very pleased and hopeful that conditions for accessing this package will be easier. The State should create favourable conditions for businesses like us to get support in a quick and effective manner," said Nam.
Similarly, Nguyen Anh Tu, director of Tu Anh Printing JSC in Thanh Tri district of Hanoi, shared that the prolonged impact of the COVID-19 outbreak has prompted the firm to go to great lengths to survive. During this period, contracted and printed products could not be delivered due to store closures, while all kinds of expenses continued to pile up, causing his business to endure numerous difficulties.
"If we can access this support package for production and business, we have more opportunities to recover. Though the source of support is not much, it is very valuable," said Tu.
Dr. Nguyen Trong Dieu, chairman of the Vietnam Private Business Association, told VTC News that this highly-anticipated bailout package will be very useful as it meets the needs of people and enterprises that bore the brunt of the damaging impact of COVID-19.
"The economic recovery package, which also offers reductions in taxes, fees and charges, especially the value-added tax, will act as a stimulus to consumption during the pandemic," stressed Dr. Dieu.
According to economist Le Dang Doanh, the country's VND350 trillion relief package can be viewed as being relatively modest compared to similar packages introduced by some countries around the world. However, given budget limitations, this can be considered a great effort by the Government.
"I think the problem here is to implement it as soon as possible, just as the Prime Minister said the best vaccine is the earliest one," Doanh suggested.
Disbursing the package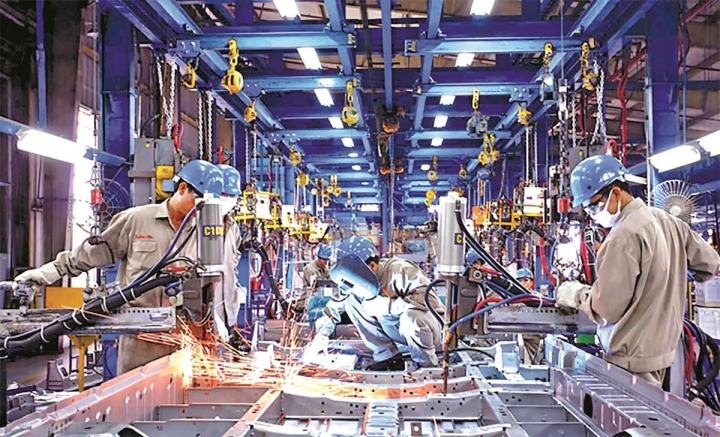 In order to successfully deploy the package, Assoc. Prof. Dr. Pham Thi Hong Yen from the National Assembly Committee for Economic Affairs, insisted that support be delivered to the right recipients. In addition, she said it remains necessary to carefully assess the impact of the package on GDP growth over two years in 2022 and 2023.
"We must be careful about the overheating credit growth exceeding the regulations by the State Bank. It's worth remembering that in 2009, we let credit growth skyrocket to 37% and eventually lead to inflation. Close monitoring must be put in place because businesses may cash in on this policy by borrowing and pouring money into risky areas such as securities and real estate," she emphasised.
Sharing this viewpoint, economist Ngo Tri Long stated that during an economic recession, any country would require a bailout package to stimulate growth and restore the economy, but the most important factor is how to use it in the right manner.
"In my opinion, we should focus on the economic locomotives such as Ho Chi Minh City, Dong Nai, Binh Duong, Ba Ria - Vung Tau, and Hanoi. And key economic sectors such as tourism, aviation and transportation should first benefit from the package," he suggested. "If these localities and sectors recover, this will lead to many businesses, satellite companies and other localities to wake up, revive and create jobs for labourers."
The National Assembly on January 11 approved the Government's VND350 trillion bailout package, with VND60 trillion to be earmarked for health care, VND53.15 trillion for social security and employment creation, VND110 trillion for business recovery, and VND113.85 trillion for development investment.