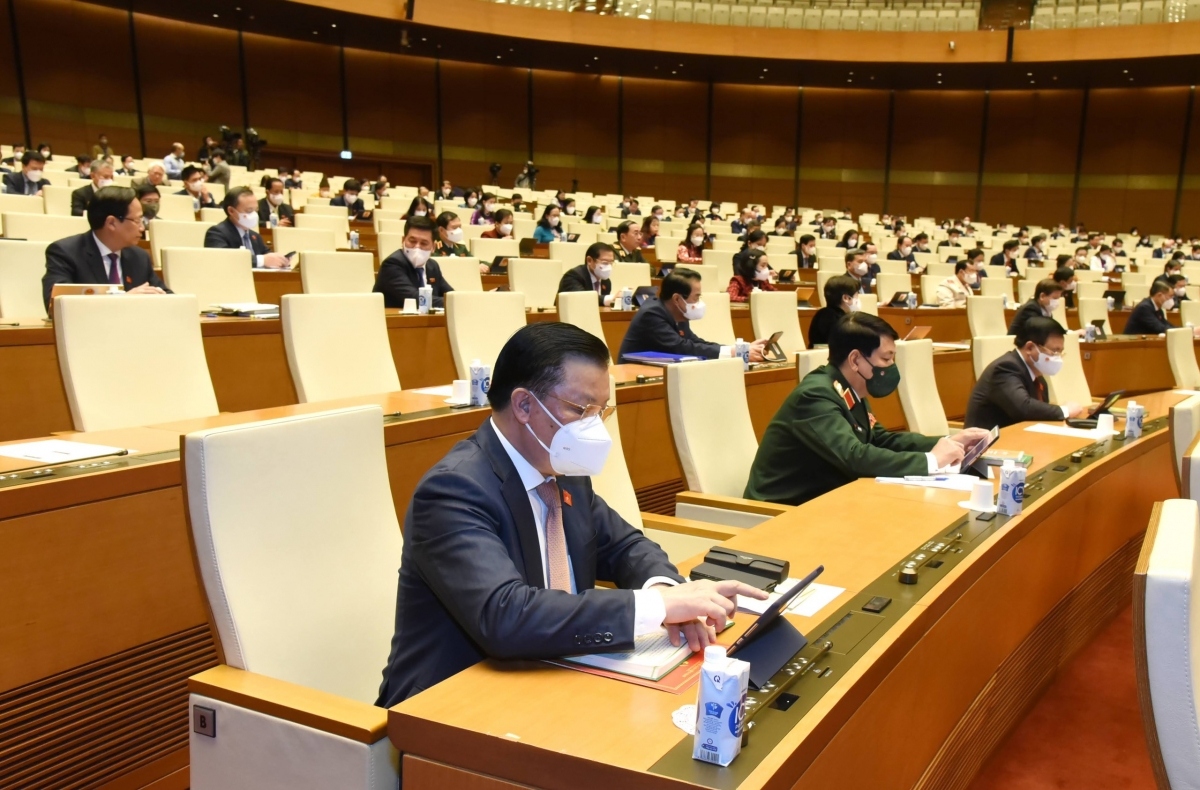 A resolution to this effect was approved by 424 out of 426 lawmakers present at the closing session.
Under the Government proposed programme, VND60 trillion will be earmarked for health care, VND53.15 trillion for social security and employment creation, VND110 trillion for business recovery, VND113.85 trillion for development investment, and the remainder for institutional, administrative and investment climate reforms
The programme will be carried out in 2022-2023.
"Support policies and solutions must be feasible, timely and effective, with an appropriate roadmap to improve the capacity for COVID-19 prevention and control, and socio-economic development and recovery," said the resolution.
The same day, lawmakers also approved another resolution on an investment policy of the Eastern North-South Expressway project for 2021-2025.
The expressway will have a total length of approximately 729km and cost nearly VND147 trillion in public investment. It is expected to be put into operation in 2026.