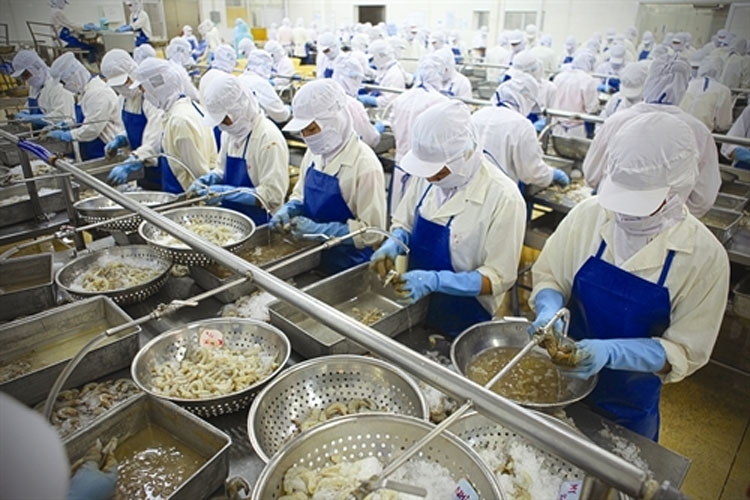 Over the past five years, the nation has consistently ranked second in terms of growth of the market share in the US market, with exports to the fastidious market witnessing stable growth since the beginning of the year despite the impact of the novel coronavirus (COVID-19) pandemic.
Nguyen Huu Tin, director of the Investment and Trade Promotion Centre of Ho Chi Minh City (ITPC), said the US is in the process of shifting from imports of goods from traditional suppliers to those from emerging countries.
Due to this factor, the country is gradually being able to secure its position as the leading partner of the US, the world's largest economy.
Nguyen Tan Thanh, vice president of the Vietnam Chamber of Commerce and Industry (VCCI), said there has been a number of remarkable changes in terms of the structure of Vietnamese export commodities over recent years.
Along with traditional groups such as textiles, footwear, and seafood, other categories like electronics, components, and furniture have also enjoyed a rise to the top position in terms of export turnover to the US market.
At present, there are more than 10 groups of local commodities to the US market which record a turnover of over US$1 billion.
According to the US publication Material Handling & Logistics, 43% of surveyed businesses in the US confirmed that the Vietnamese market ranks among the top three destinations they prioritise as they seek supply sources this year, a two-fold increase compared to the previous year.
Despite this growth, domestic enterprises have been advised to gain greater insights into issues relating to the rule of origin, trademark protection, and the regulations of food safety and hygiene by the US Food and Drug Administration (FDA) in order to avoid risks in terms of trade remedies in the stringent market.