US businesses optimistic about Vietnamese economic rebound
Monday, 18:16, 29/11/2021
VOV.VN - Approximately 80% of businesses from the United States remain bullish on Vietnamese prospects in both the medium and long term, according to a survey conducted by AmCham Vietnam.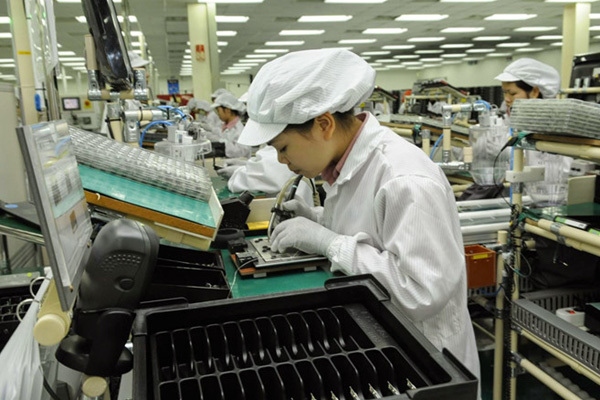 Of the total, 29% of the respondents said they were planning to expand operations, while 49% said they would stay and increase the size of their investment. In addition, 18% said they would stay, although they may target new investments elsewhere, and 3% will stay but will move to shift some of their production elsewhere.
The survey was conducted between Nov. 15 and 17, attracting the participation of more than 550 member companies and 2,000 personal representatives of AmCham Vietnam, including the Da Nang branch.
Of those surveyed, 25% of enterprises expect to get back to normal by the end of the year, while 37%, 29%, and 6% expect to resume normal operations in the first quarter of 2022, the second quarter of 2022, and the second half of 2022, respectively.
The Vietnamese market boasts favourable conditions to both reopen and recover its economy due to the effective rollout of the COVID-19 vaccine nationwide, said Mary Tarnowka, executive director of AmCham Vietnam.
In contrast, international travel restrictions, supply chain disruptions, domestic travel restrictions, and labour shortages continue to be the key factors limiting operations of US businesses in Vietnam.
Survey respondents said they were facing labour shortages, as many workers left Ho Chi minh City and several other localities that are home to industrial park complexes for hometowns following the easing of travel restrictions. Many workers were struggling with managing work virtually and their children's online learning due to school closures
To solve the problems, four fifths of US businesses suggested that local authorities speed up COVID-19 vaccinations to ensure workers are fully vaccinated. In addition, 61% of respondents suggested streamlining procedures for the travel of foreign experts, reopening schools and offering transportation for workers back from their hometowns.
Furthermore, roughly 80% of US businesses expressed their concern about inconsistencies in anti-pandemic policies among localities which they said need to be addressed soon.
The majority of American businesses thought consistent policies throughout the country and herd immunity could be key to economic recovery in Vietnam.