Unilever to win all categories at Vietnam HR Awards vs digital transformation efforts
Thursday, 10:15, 24/11/2022
VOV.VN - Unilever Vietnam wins 6/6 categories at Vietnam HR Awards 2022 – honorably called "Oscar" of the HR industry in Vietnam – thanks to breakthrough HR strategies during and post the COVID-19 pandemic, especially its digitalisation vision and action. This also helps Unilever become the Best Company at this year's awards season.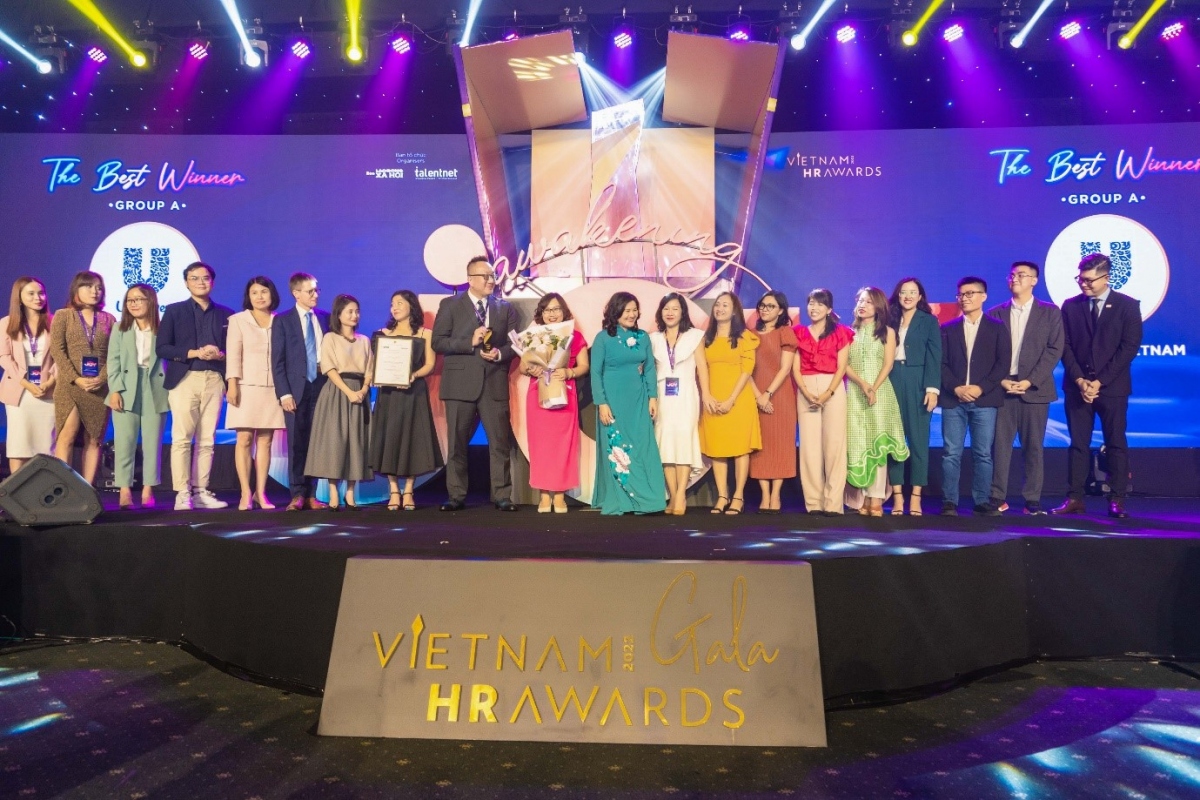 Impressive award-winning
After going through 3 rounds of competition, starting from April 2022 with rigorous evaluation by a jury of 8 leading experts in the field of human resource and corporate management, Unilever Vietnam is excellently placed the champion in all 6 categories at Vietnam HR Awards this year through its impactful HR strategies and initiatives.
The winning awards include: Excellence for Employee Wellness, Excellence in Organizational Capability Improvement, Excellence in Organizational Development and Design, Talent Management Strategy, Best HR for Sustainability, and especially Best HR Leader to Ms. Trinh Mai Phuong, Vice President of Human Resources at Unilever Vietnam.
These impressive achievements also make Unilever win the title of Best Winner for 3 consecutive years at the Vietnam HR Awards.
"Unilever Vietnam has gained impressive achievements at this awards season thanks to its pioneering strategies and innovative initiatives in line with the actual situation, to continue the journey to build a healthy, mission-driven workforce and promoting employee awareness and empowerment. Those contribute to building and fostering Vietnam's talent pool", said Ms. Tieu Yen Trinh, Standing Deputy Head of Vietnam HR Awards 2022 Organisors, the Founder and CEO of Talentnet.
Think digital, act digital
Facing the ever-changing world context, digital transformation, both in terms of technical infrastructure and organizational structure and people skills, is a huge challenge for every business, which has become even more challenging with the impact of the COVID-19. Unilever Vietnam has continuously committed and taken action to implement practical and creative HR initiatives during and after the pandemic through a digital lens.
Firstly, Unilever Vietnam has been focused on employee wellness through integrated and impactful approaches to take an overall care of employees' wellness, including physical, mental and emotional health, to financial health, and purposes in life. Those are brought to life through programs to guide and inspire employees about purposes in life, a healthy lifestyle; Agile ways of working before, during and post COVID-19; a support program and health hotline for their people in the value chain; special employee benefits such as extended health insurance, retirement program, emergency assistance, etc.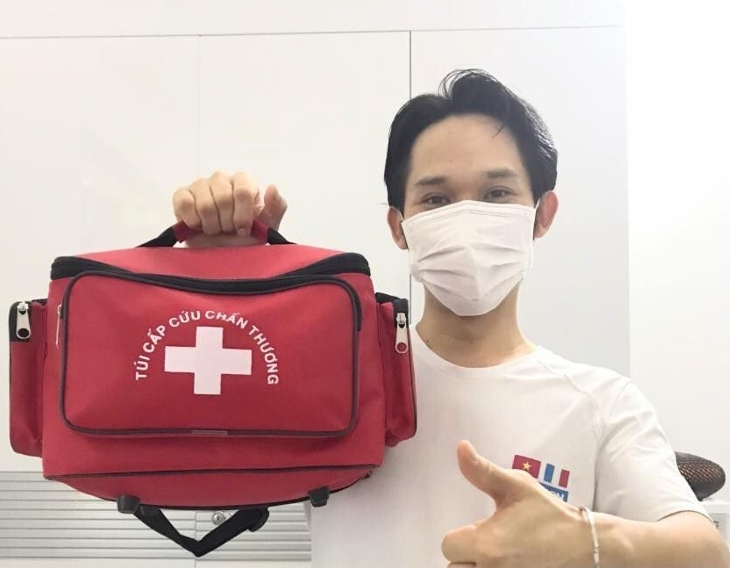 In addition, the company has promoted the organizational capability improvement and talent management in a digital transformation-driven approach to lead the future. Along with restructuring the company, focusing on digital transformation to increase business efficiency and growth, the company has launched the spirit of "lifetime learning", digital thinking to foster innovation and creativity. Especially, the company has designed training programs and activities to update knowledge about information technology, automation, digitization, data and analysis, category development, e-commerce, etc. and encourage employees to adopt and take initiatives. Thanks to this, employees are more confident to step into the future ahead.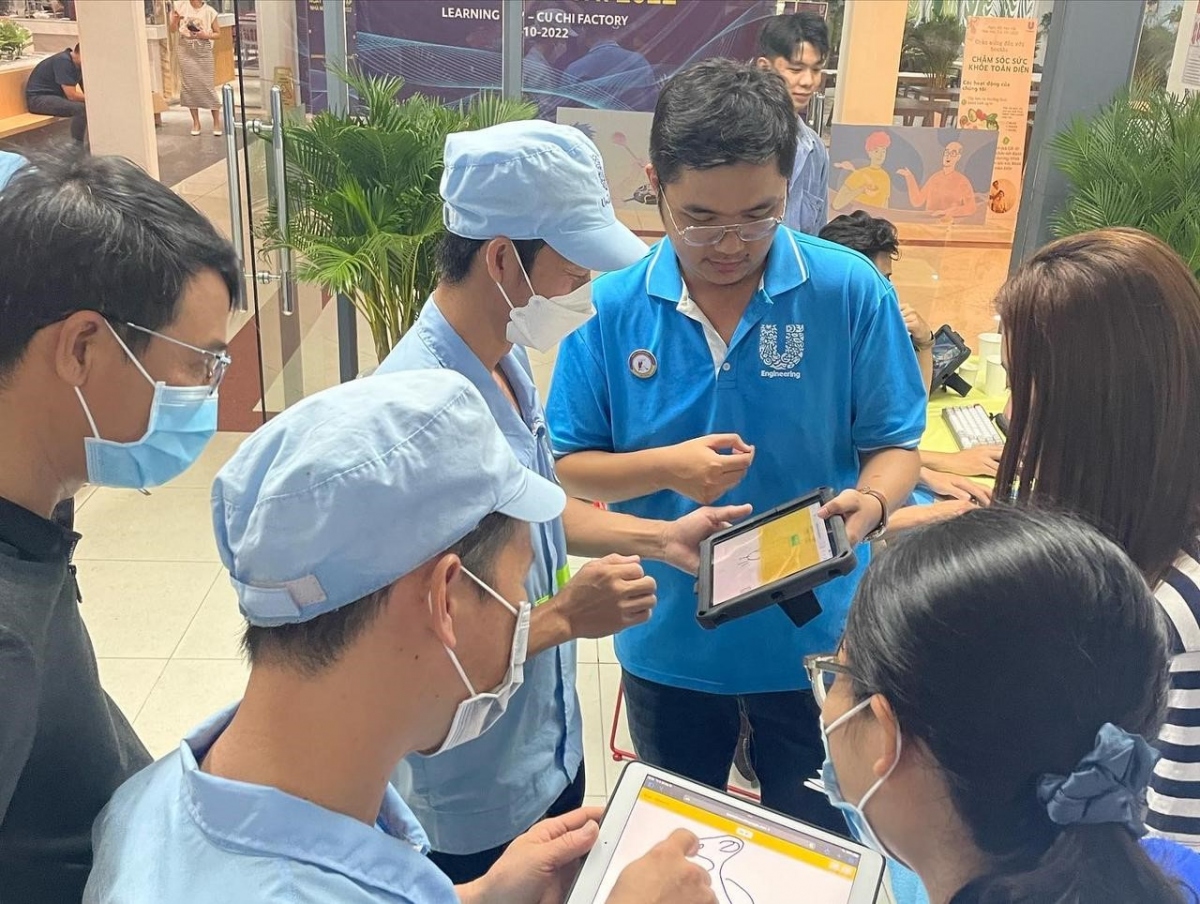 Besides, the HR Department plays an essential role in organizational development and design by transforming its main activities from fixed to flexible and agile method. For example, planning and creating resources for businesses with diverse, cost-effective and effective human resource solutions, deploying work from home for employees to flexibly work, develop themselves according to their own needs, empower the management team to perform employee management and evaluation, put technology into HR activities, etc.
Unilever Vietnam, additionally, has conducted HR for Sustainability strategy via facilitating all employees to participate in realizing the corporate mission "make sustainable living commonplace". The HR Department plays an important role in raising employee awareness and calling for action on sustainable development, connecting employee engagement activities with sustainability programs to create greater impact.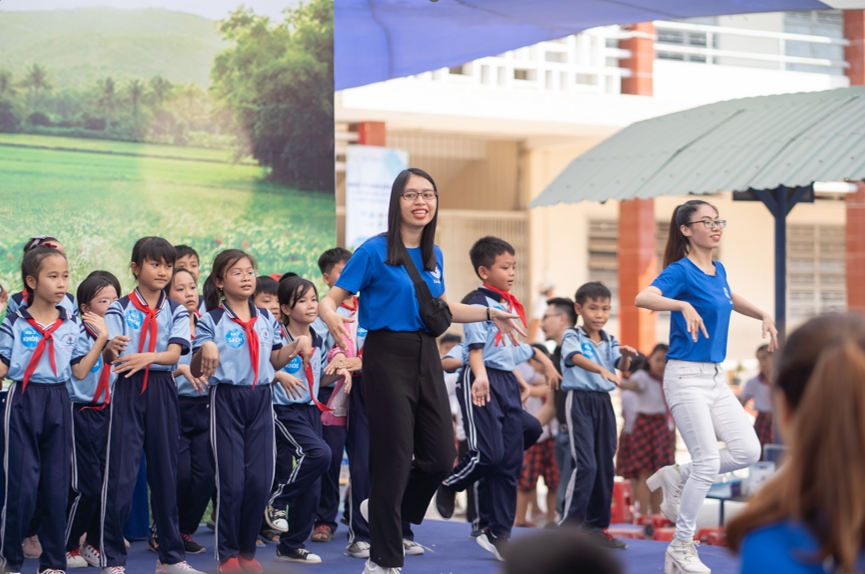 With all above-mentioned HR policies and initiatives, Unilever Vietnam also wins Best HR Leader, recognizing Ms. Trinh Mai Phuong for her outstanding contributions to the company's digital transformation process, building capacity for the future, and increasing employee engagement, promoting "lifelong learning" culture to be ready for changes, challenges and opportunities to make progress.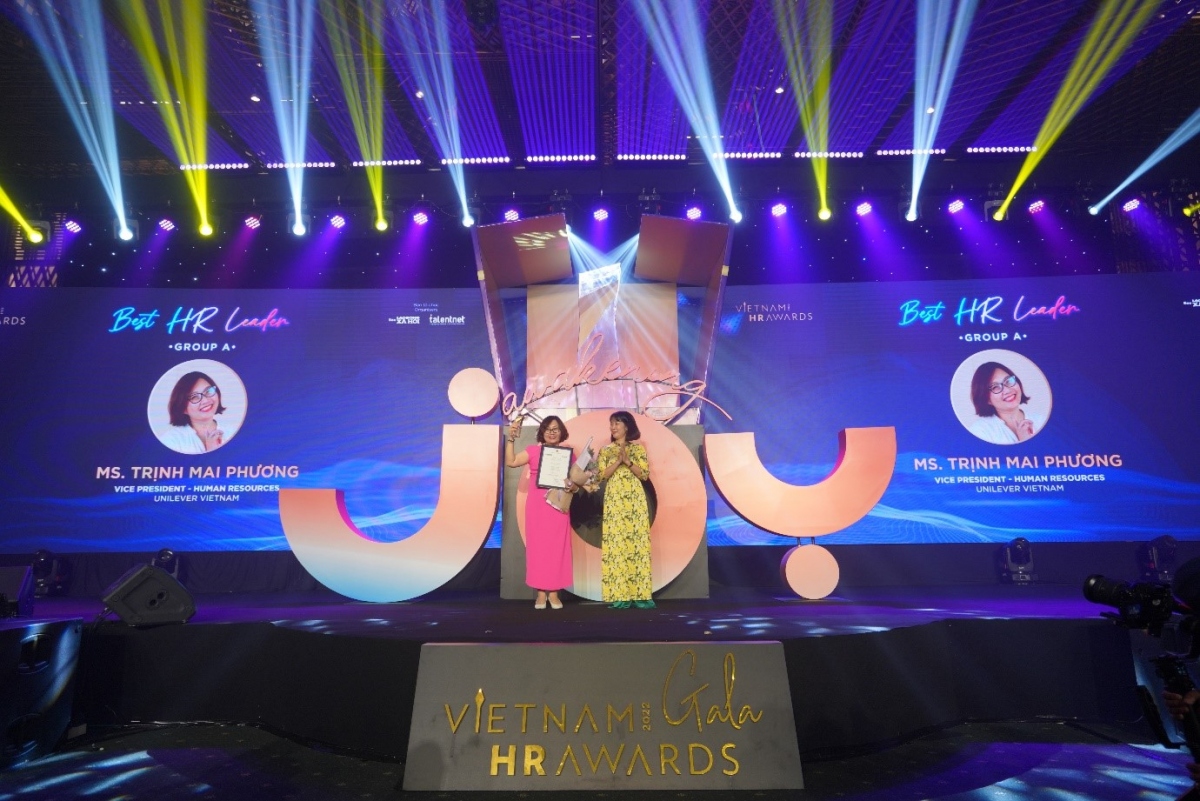 "The achievements at the Vietnam HR Awards 2022 greatly motivate us to make more efforts to harmonize with the country in the new era of information technology, automation and digitization through building and supporting the country's talent pool. This is also an opportunity for Unilever Vietnam to inspire the HR community and business leaders together to build a more future-fit, equitable, diverse and inclusive working environment", said Ms. Trinh Mai Phuong, Vice President of Human Resources at Unilever Vietnam.