Two updated scenarios put forward for Vietnamese economy until year's end
Thursday, 10:41, 15/07/2021
VOV.VN - The Central Institute for Economic Management (CIEM) has revised two scenarios for the Vietnamese economy by the end of the year, with the GDP rate forecast to expand by 5.9% and 6.2%, respectively.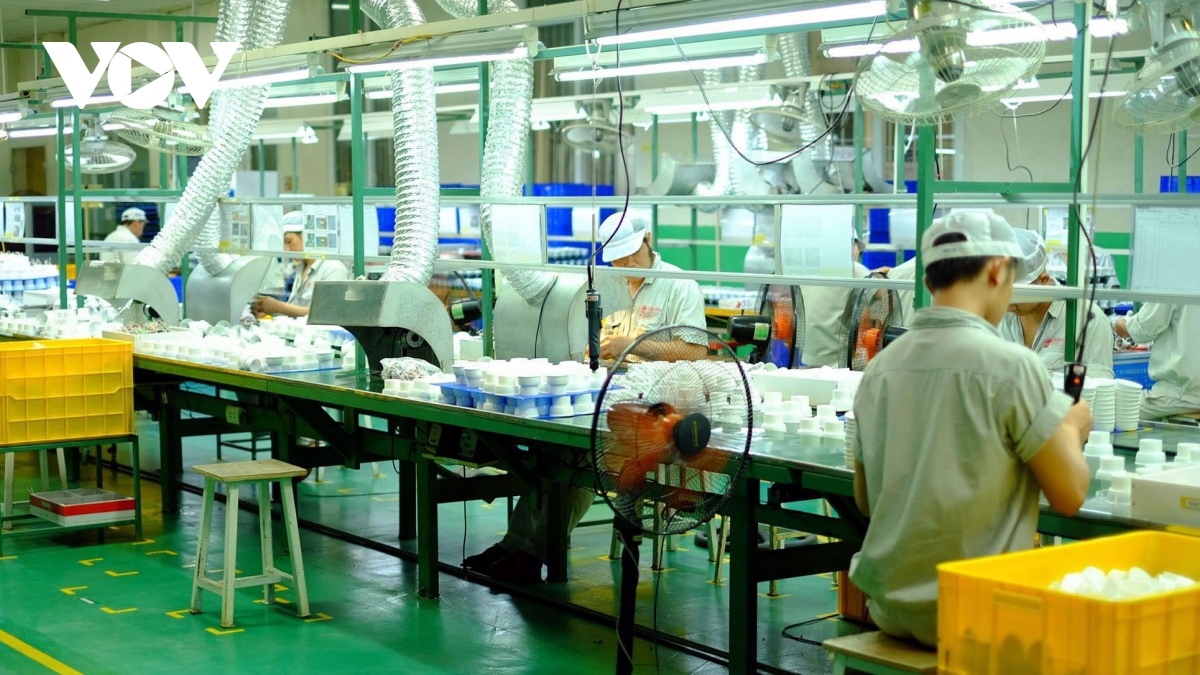 These figures were unveiled during an online workshop held virtually by the CIEM and the Australian-funded economic reform programme for Vietnam (Aus4Reform) to discuss the Vietnamese economy and its recovery efforts.
In its report released early this year, the CIEM stated the Vietnamese economy is anticipated to record a strong recovery as it gets back on track after bearing the brunt of COVID-19 outbreaks last year.
However, the latest resurgence of the SARS-CoV-2 virus, especially the complicated developments caused by the fresh outbreaks, has posed a range of challenges to the national economy, prompting CIEM researchers to revise their scenarios.
In the first updated scenario, the most-recent outbreak would be kept in check by October to pave the way for normality to return to business production and operations.
The second updated scenario would see the latest outbreak be brought under control by August, coupled with the recovery of the global economy and high growth rates of bank credit and public investment disbursement.
In relation to both scenarios, the national economy is forecast to grow by 5.9% and 6.2%, respectively.
Exports this year are predicted to increase by 16.4% in the first scenario and by 18.3% in the second scenario, while the country's trade surplus is estimated at US$4.2 billion and US$5.4 billion, respectively. In addition, average inflation this year is expected to reach 2.6% and 2.8%, correspondingly.
Most notably, the CIEM report produces a number of assessments and policy directions with regard to local migration from a gender perspective. Indeed, economic restructuring has taken place in a swift manner to cause changes in labour structure and increased labour movement from rural to urban areas.
The report also proposes several policies which aim to integrate gender-related factors into economic restructuring, emphasising the need to upgrade infrastructure in localities where migrant workers come and in localities where they leave.