First-half GDP growth for Vietnam projected at 5.8%
Sunday, 11:21, 13/06/2021
VOV.VN - Vietnam's Gross Domestic Product (GDP) is predicted to expand 5.8% in the first half of 2021, a lower-than-expected growth compared to the set target, according to the Ministry of Planning and Investment (MPI).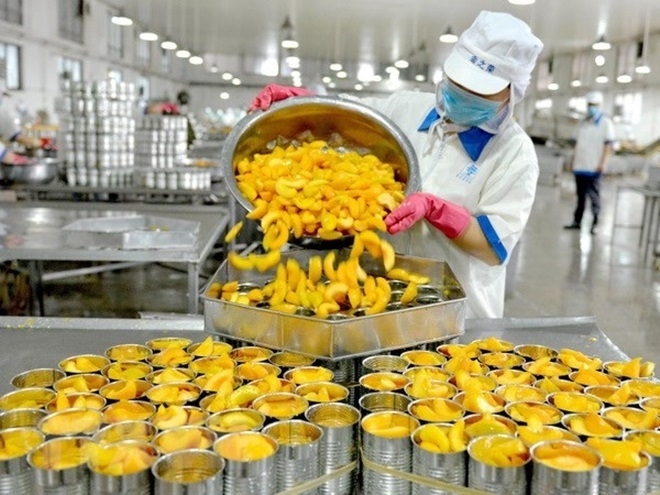 The figure is 0.42% less than the target the Government set in its resolution 01/NQ-CP and 0.12% less than the Government target revised after quarter 1.
The MPI forecast agro, forestry and fishery sector would develop steadily in the first six months, but meet difficulties in consumption. The sector is projected to grow approximately 3% in the first half, 0.35% lower than expected.
Similarly, the industrial and construction sector is anticipated to increase 7.85%, 0.71% lower than the set target. The emergence of the SARS-CoV-2 virus has slowed its growth despite its recovery efforts in recent times.
Similarly, the services sector is likely to grow approximately 5%, or 0.33% lower than estimated.
The MPI also forecast consumption would continue to bounce back, with total retail sales of goods and services expected to increase about 7.1%. However, a number of services such as tourism and transportation would continue to experience difficulties due to the impact of the COVID-19 pandemic.
It's worth remembering that the General Statistics Office, in an earlier issued report, announced Vietnam's GDP grew 4.48% in the first quarter of the year, or 0.8% higher than the figure recorded in the first quarter of 2020.
The high rate demonstrated the adaptation, resilience and recovery of the national economy despite the impact of the coronavirus outbreak in late January.
However, the latest COVID-19 outbreak, which started in late April and has since spread to 39 cities and provinces, seems to negatively impact the economy.
The MPI's calculations show the economy is yet to completely get back on track and are putting mounting pressure on ministries, sectors and localities in the second half of the year, aiming to meet the 6.5% GDP growth target which has been set by the Government and later approved by the National Assembly.