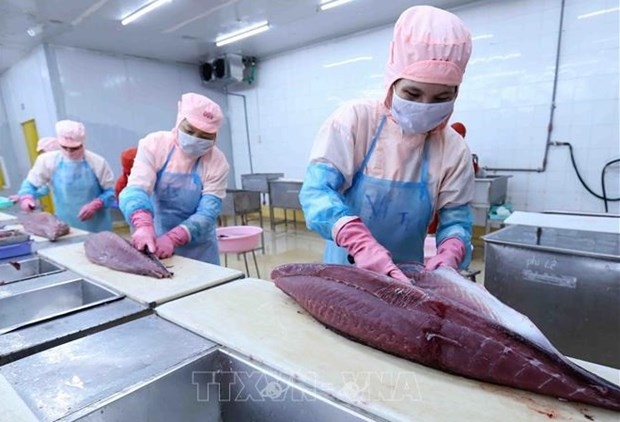 The tuna shipments accounted for about 15.1 % of Vietnam's total seafood export value to the EU.

In the second quarter of 2021, the country shipped 9,360 tonnes of tuna to this market, raking in US$45.05 million, up 43.9 % in volume and 59.3 % in value from the previous quarter.

The surges were attributed to tariff reductions granted to Vietnam's tuna products under the EU-Vietnam Free Trade Agreement (EVFTA), which took effect on August 1, 2020.
According to the MoIT, Vietnamese tuna was sold at US$4.62 per kg on average to the EU in the first six months of the year, down 0.27 % year on year. The global tuna prices have been declining on the back of weakening demand of canned tuna during the period.

Significant growth was seen in a number of EU markets, including Poland which recorded imports of Vietnamese tuna rocketing 989 % in volume and 608.6 % in value, and Bulgaria, 289 % and 229 %, respectively.

Data from the European Statistical Office (Eurostat) showed that Vietnam was the EU's eighth largest provider of tuna outside the union in the first four months of 2021, making up a 4.9 % share of the EU's total tuna imports, compared to 4 % in the same period last year.

The MoIT's Agency of Foreign Trade warned that Vietnam's tuna shipments are likely to continue facing difficulties from the EU as a result of the COVID-19 resurgence and the "yellow card" warning on the illegal, unreported and unregulated (IUU) fishing imposed by the EC on Vietnam.