Transport Ministry speeds up public investment disbursement
Tuesday, 20:05, 15/06/2021
The Minister of Transport has issued Directive 06/CT-BGTVT on speeding up public investment disbursement in 2021 to successfully realise the socio-economic plan and State budget estimate for the year.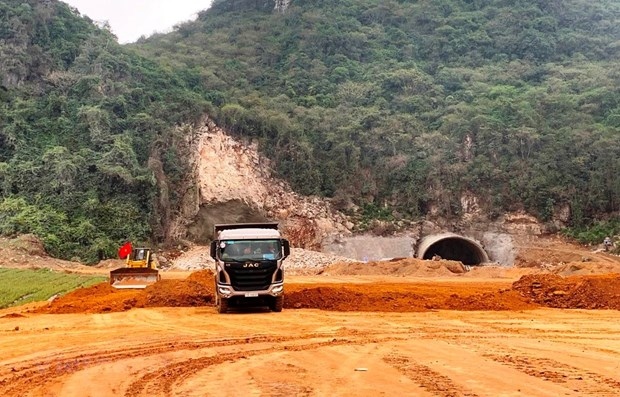 Under the directive, the ministry aims to disburse at least 90% of public investment planned for the year by the end of December and 100% by January 31, 2022. Capital left from 2020 is expected to be disbursed within 2021.

The minister asked leaders of investors, project management boards and consultancy agencies to overcome difficulties and speed up the implementation and disbursement of projects with high quality.

They should assign specific responsibilities to individuals to follow up the progress of projects and report to the ministry regularly, he stressed.

They were also requested to promptly complete bidding procedures to choose contractors and consulting units, while finalising procedures on design and estimate adjustments and settlement process of projects, and strengthening supervision over projects' progress and quality.

For projects which have just been added to the plan, it is necessary to ask investors and project management boards to update the detailed disbursement plan for each month of 2021, the minister requested.

Currently, the ministry is implementing 19 major works and projects. Investment procedures are being prepared for six projects, while 10 others are being implemented and three are to be put into operation.

This year, the ministry is tasked with disbursing about US$43.4 trillion (US$1.89 billion). So far, the ministry has allocated nearly VND41 trillion to its units, reaching 95.2% of the yearly plan.

At the end of May, the ministry had disbursed about VND13.51 trillion, completing 32.7% of its plan and 32.1% of the plan set by the Prime Minister.