Solutions needed to boost post-pandemic economic recovery
Tuesday, 12:06, 14/09/2021
VOV.VN - Vietnam must devise a range of comprehensive solutions aimed at reviving its COVID ravaged economy in the post pandemic period, according to Nguyen Thi Huong, director of the Vietnam General Statistics Office (GSO).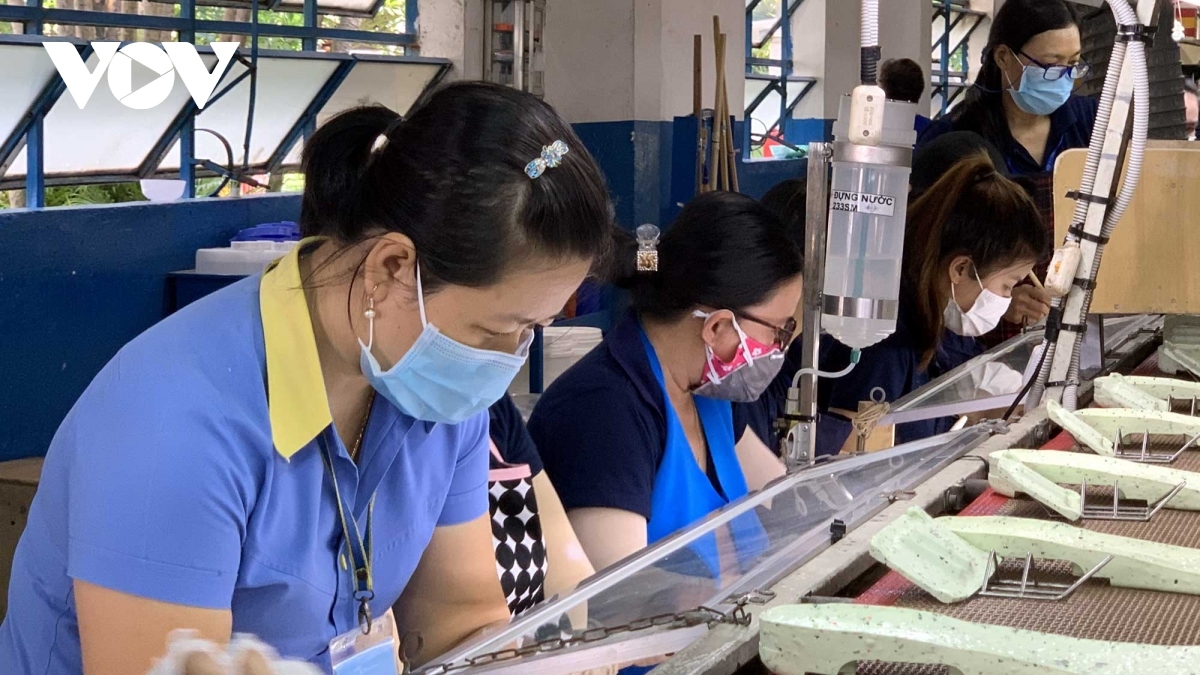 The prolonged impact of the COVID-19 pandemic that recurred in late April has taken a heavy toll on the national economy, with the industrial production index tumbling considerably over the course of four consecutive months between April and August, Huong told Hanoimoi newspaper on September 14. 
Most notably, she said that the industrial production index of the processing and manufacturing industry, which represents the driving force for growth and the largest contributor to the national economy, dropped as much as 9.2% in August.
The rapid spread of the Delta variant, coupled with the implementation of social distancing measures in localities, has negatively impacted business production. Indeed, over 85,000 companies have withdrawn from the market during the past eight months, an annual increase of 24.2%. Meanwhile, a total of 81,600 new enterprises have been licensed to operate, a decline of by 8% on-year. The economy has attracted roughly VND2.7 trillion in registered capital, a decline of 17% from last year's corresponding period.
According to the GSO official, local firms are now running out of input materials for production, whilst they are also facing difficulties in goods circulation due to production and supply chain disruption, along with high production, logistics, and transportation costs. In addition, the domestic and export markets have been downsized due to a sharp drop in consumer demand.
To secure positive economic growth, Huong stated that Vietnam's primary task will be to swiftly bring the pandemic under control during the third quarter of 2021 as a means of gradually reopening the economy.
"This is an urgent requirement to avoid a long-term impact on economic growth and the resilience of businesses," she told Hanoimoi.
Furthermore, she noted that it is imperative to immediately introduce policies which aim to support people, workers, and businesses to overcome difficulties, whilst gradually stabilising and restoring production.
"Another important task is to maintain macroeconomic stability, control market prices, ensure great economic balances, and implement flexible fiscal and monetary policies to both control inflation and promote growth," she stressed.
The GSO leader also suggested that the Government increase dialogues with foreign invested businesses in order to inquire into their production and iron out any potential snags. Relevant ministries and localities should direct businesses to develop and implement recovery plans in accordance with the developments of the COVID-19 pandemic in their respective localities.
In addition, she said the Government and relevant ministries should consider cutting logistics and transportation costs for businesses.
The Government recently adopted a resolution aimed at supporting local firms, cooperatives, and business households affected by the COVID-19 pandemic. The resolution comprises a number of policies aimed at helping enterprises survive the current crisis, including removing bottlenecks in goods production and consumption.