Skoda Auto of Czech Republic eyes Vietnam, ASEAN markets
Tuesday, 09:52, 26/04/2022
VOV.VN - Skoda Auto, the leading automobile manufacturing of the Czech Republic, wants to invest in Vietnam to tap into a market of nearly 100 million consumers and to expand to Southeast Asia, said an executive of Skoda Auto.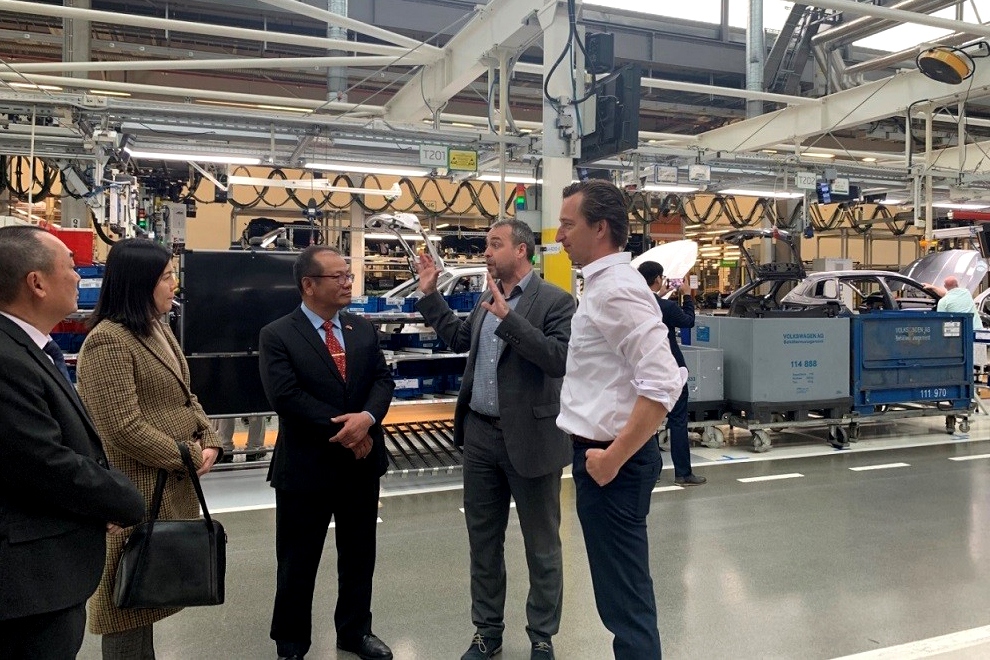 Petr Janeba, head of Sales China, Asia and Overseas of Skoda Auto, was speaking while receiving Vietnamese Ambassador to the Czech Republic Thai Xuan Dung and other officials of the Embassy at the manufacturer's headquarters recently.
Janeba said the Vietnamese market holds great potential, high growth prospects, friendly business and investment environment in line with Czech requirements for export markets.
By investing in Vietnam, Skoda Auto wants to penetrate ASEAN - a lucrative, large market in Southeast Asia that boasts approximately 600 million consumers, he added.
Skoda Auto has planned to seek a location in Vietnam to set up a production line. The group has since late 2021 sent a number of delegations to work with relevant Vietnamese ministries and agencies, as well as the administration of Quang Ninh province to explore the market and find partners.
Early this year Skoda Auto unveiled a plan to develop a car factory in Quang Ninh, and if everything goes according to schedule, the first Skoda cars are expected to come out next year.
Ambassador Thai Xuan Dung affirmed that the presence of Skoda's car lines in Vietnam will help diversify its automobile market, especially when Vietnam and the Czech Republic are making the most of the opportunities brought by the EU-Vietnam free trade agreement (EVFTA).
He reiterated the Vietnamese Government's commitment to supporting Czech investors in general and Skoda Auto in particular to invest in Vietnam to ensure fair competition and transparency.
The Vietnamese Embassy in the Czech Republic is ready to help connect partners and support the car manufacturer in information, regulations and legal procedures of Vietnam in the near future, assured the diplomat.
Skoda is a long-standing brand that was originally founded in 1925 in the Czech Republic. Later, the company was privatised and has been officially owned by the Volkswagen group since 2000.
At present it has entered more than 100 countries, with sales reaching nearly 900,000 units last year. It has also launched production lines in China, Russia, India, Slovakia, Algeria and India.
Skoda manufactures various types of cars, ranging from sedans, hatchbacks, wagons to SUVs. The company's most popular models include Slavia, Octavia, and Kodiaq.