Post-pandemic economic recovery plans in the pipeline
Tuesday, 13:04, 14/09/2021
VOV.VN - The Ministry of Planning and Investment (MPI) plans to submit its economic recovery project to competent authorities for approval in October, with the 2022 to 2023 period to be identified as the ideal time for recovery efforts.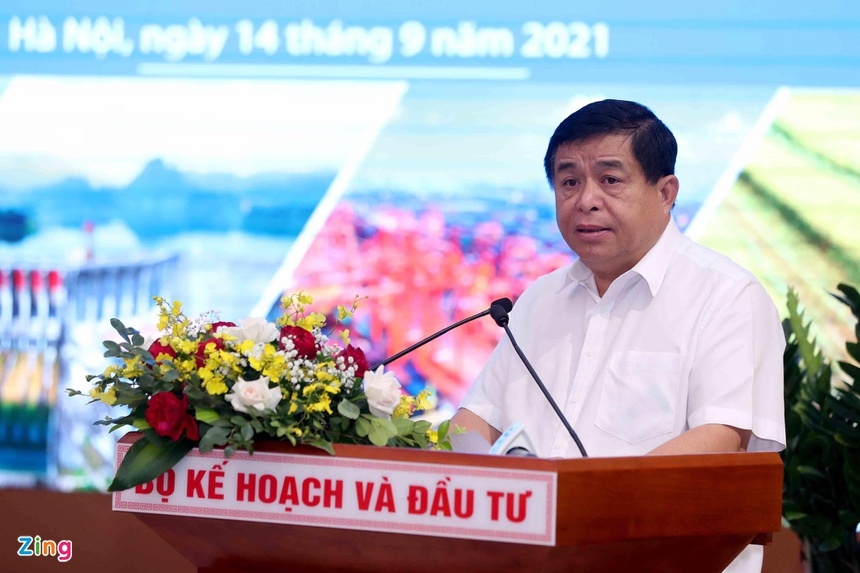 This information was unveiled by Minister of Planning and Investment Nguyen Chi Dung during a teleconference held on September 14 to devise socio-economic development plans and public investment in 2022 for the northern midland, mountainous regions and the Red River Delta.
This comes following Prime Minister Pham Minh Chinh asking the Ministry of Planning and Investment at a regular Government meeting to design scenarios aimed at economic recovery and development moving forward into the new situation.
According to a MPI report, a majority of northern localities such as Hanoi, Hai Phong, Vinh Phuc, Hung Yen, and Thai Binh are unlikely to fulfill their set economic targets due to the impact of the COVID-19 pandemic.
However, a number of other localities such as Quang Ninh, Bac Ninh, Ninh Binh, Nam Dinh, and Ha Nam may meet and exceed their set targets, recording growth rates of 10.5%, 6.45%, 8%, 8.5%, and 9.3%, respectively.
Hanoi's economy is expected to expand by approximately 4.54%, far lower than the set plan of between 7.5% and 8.0%, according to Ha Minh Hai, vice chairman of the Hanoi People's Committee. Hau also said the capital is developing growth scenarios ahead for the second half of the year.
The MPI also pointed out that despite the global positive economic outlook, there remains several potential risks, including a financial crisis and a public debt ratio. In addition, there are other factors, such as escalating trade tensions among major powers, the complicated nature of the pandemic, and natural disasters, along with challenges caused by Industry 4.0, that may affect the national economy.
At present, the Government is striving to secure sufficient vaccines for national immunization, aiming to achieve herd immunity by early 2022, a factor which is expected to provide the firm foundation for the economy to get back on track.
Simultaneously, Vietnam is working hard to attract foreign investment, taking advantage of new generation free trade agreements (FTAs) it has signed its partners.
In its report, the northern region is projected to achieve growth of roughly 7.91% in 2022, with the per capita income to reach about VND110 million per year and its export earnings to hit US$98 billion.
One of the highlights of 2022 is the restructuring of the local tourism industry, which is regarded as a key focus as part of post-pandemic economic rebound, according to the MPI.
The MPI suggested that provinces restructure the tourism sector to adapt to the new normal state by strengthening connectivity among popular destinations and designing package tours aimed at attracting visitors.
The ministry also recommended that northern localities which play hosts to the SEA Games competitions and some regional & international tourism events seize upon the opportunities from these occasions in 2022. In addition,  taking advantages of FTAs such as the EU–Vietnam Free Trade Agreement (EVFTA) and the Comprehensive and Progressive Agreement for Trans-Pacific Partnership (CPTPP) will greatly contribute to boosting economic development in the near future.