Positive outlook ahead as Vietnam steps up exports to EU
Tuesday, 12:36, 06/10/2020
VOV.VN - There remains plenty of room to expand the export of Vietnamese goods to the European Union as the COVID-19 pandemic is brought under control between now and the end of the year, according to Nguyen Trung Tien, deputy general director of the General Statistics Office (GSO).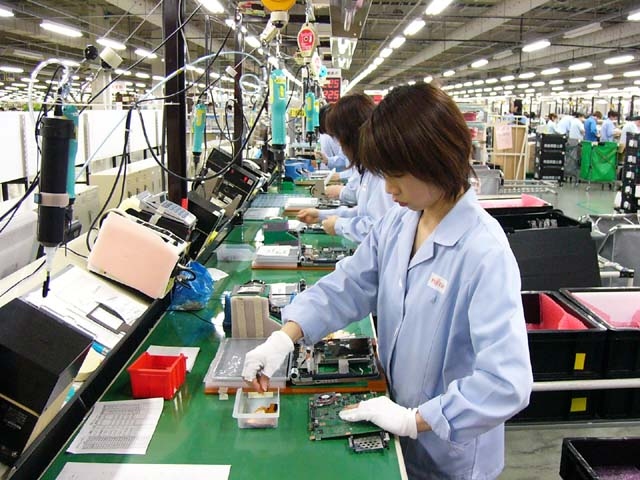 Data released by the GSO indicates that Vietnam recorded a trade surplus of approximately US$17 billion during the past nine months of the year, a notable figure that has made a significant contribution to the country's economic growth rate amid the adverse impact caused by the COVID-19 pandemic.
Tien attributed the positive sign to the strong export growth of up to 20.2% shown by local enterprises in September alone.
In addition, though some traditional export items such as mobile phones, garments and textiles, and footwear experienced a downward trajectory, Vietnam enjoyed record growth in terms of new export commodities. These include electronics, computers and spare parts (up 25.9%), machinery and equipment (up 39.8%), interior decorations (up 57.4%), and sports equipment (59.5%).
With regard to the local agricultural sector, despite all export items enduring a drop during the reviewed period, rice exports reached a total of US$2.5 billion, representing a slight decline of 0.6% in volume and an increase of up to 12% in value.
At present, Vietnam has six major export markets including the United States, China, the EU, Japan, the Republic of Korea, and ASEAN, with two of the leading markets - the US and China - maintaining a high growth rate of 22.9% and 12.7%, respectively.
Tien pointed out that domestic firms have devised timely solutions in response to the pandemic which fully utilise input materials for production and export activities, noting that the decline in garment exports can be largely attributed to a sharp fall in export orders to key markets as a consequence of the ongoing COVID-19 pandemic.
Vietnamese enterprises have exported a number of agricultural products the EU market in recent times, including coffee, rice, and fruit. Indeed, there is plenty of room to export items to the EU market with the epidemic poised to be successfully contained between now and the end of the year, Tien said.
The GSO expert noted that securing trade surplus during the remainder of the year will  significantly contribute to Vietnamese economic growth in the year overall, with the Government even identifying export growth, investment, and consumption as key drivers to the national economy.