PM requests removal of obstacles to SOE operations
Thursday, 16:34, 24/03/2022
VOV.VN - Prime Minister Pham Minh Chinh on March 24 asked ministries, agencies, and localities to identify and iron out any wrinkles in State-owned enterprises (SOEs) in order to make their operations more efficient.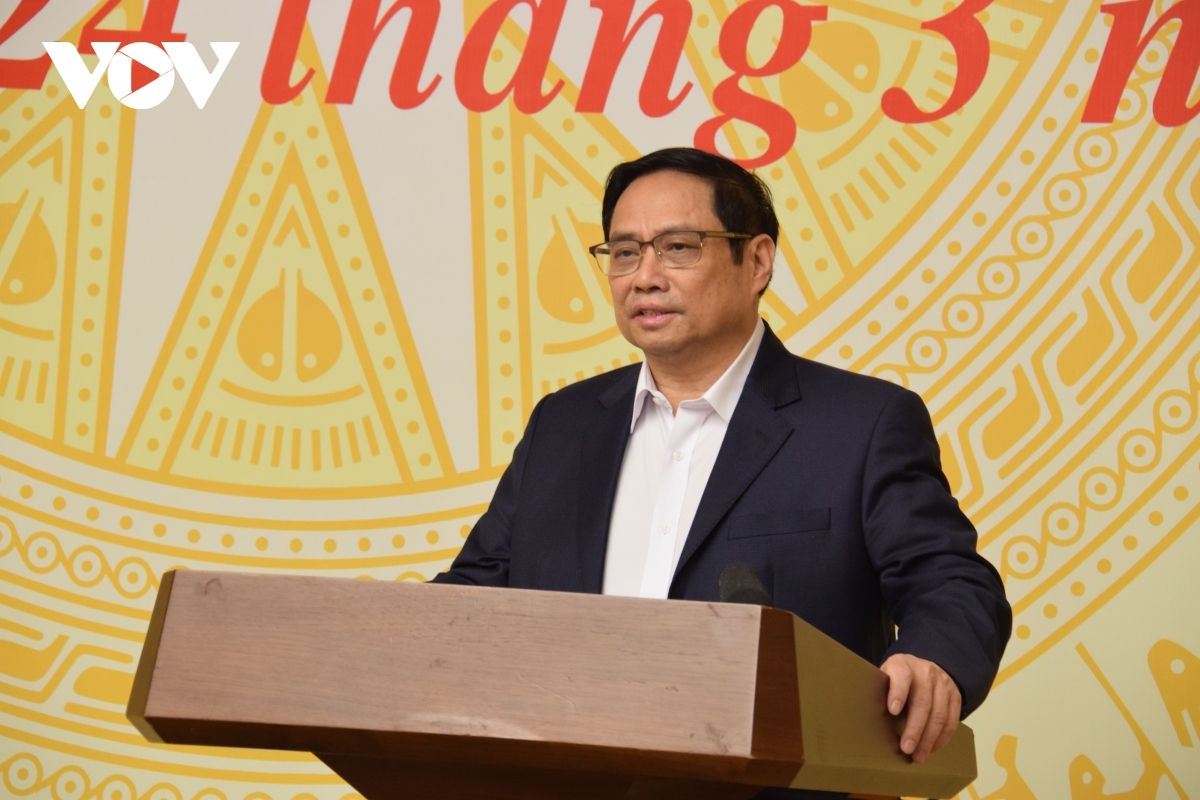 Addressing an online national conference on SOE operations in Hanoi, PM Chinh reiterated the pivotal role SOEs play in the national economy, noting SOEs constitute an important material force of the state economy, making an important contribution to stabilising the macro-economy and promoting socio-economic development.
Despite receiving huge investments, the SOE sector has yet to fully demonstrate its position and is yet to promote its advantage in carrying out its mission, he stated.
According to the PM, the SOE sector has so far failed to show its prominent role in motivating, guiding, attracting, and promoting other sectors to develop. Indeed, SOE production and business efficiency remains low despite enjoying large resources.
He raised a number of questions relating to the role of State management agencies, business governance, and legislation, while also asking the conference to identify and redress shortcomings aimed at increasing the operational efficiency and competitive capacity of SOEs.
The PM revealed that the Government will soon look to issue a resolution detailing tasks and solutions to promote innovation and improve the overall efficiency of SOEs.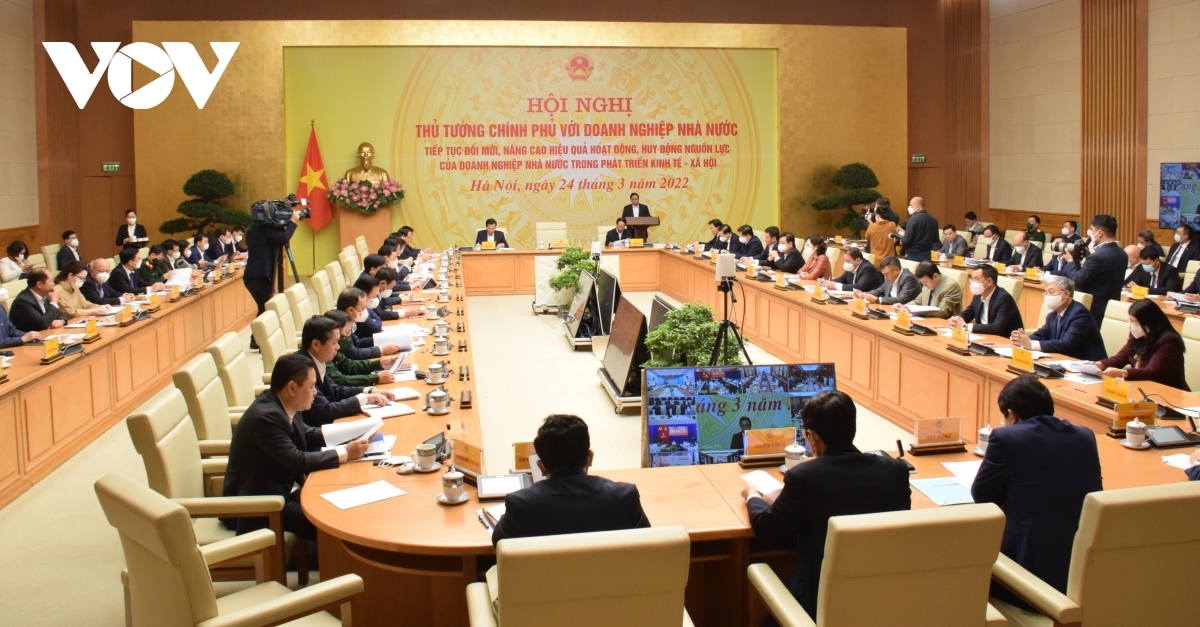 As of the beginning of 2021, Vietnam still had approximately 500 firms with 100% charter capital held by the State and nearly 200 enterprises in which the State holds controlling shares.
Currently, it boasts 94 large-scale SOEs, excluding defence, security, and agro-forestry enterprises. They comprise of nine economic groups, 67 corporations, along with 18 companies operating under the parent-subsidiary model.
Though SOEs make up a small proportion, they hold a great amount of resources of the economy, including roughly 10% of equity in the market, nearly 26% of total production and business capital, and 23.4% of the value of fixed assets and long-term investments.
Most notably, SOEs hold huge market shares in a number of fields such as energy, telecommunications, and banking, contributing more than 29% of the country's GDP.
Many SOEs have built internationally-recognised brands of products and services in the fields of telecommunications, transportation, and logistics among others.