Opportunities ahead for Binh Thuan dragon fruit with GI protection in Japan
Wednesday, 18:11, 29/12/2021
VOV.VN - Japan has recently granted a certification of Geographical Indication (GI) protection for Vietnam's Binh Thuan dragon fruit which is expected to present both challenges and opportunities for the future export of the fruit.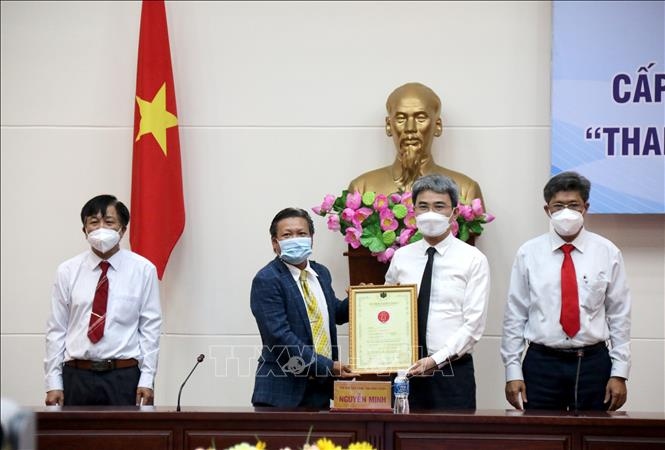 The certification affirms the prestige of Binh Thuan dragon fruit in Japan – a demanding market, and at the same time, opens up a wealth of opportunities to boost the export and consumption of the product in several other demanding markets such as Europe, the Republic of Korea, and New Zealand.
The move will help Vietnam's dragon fruit to make inroads into the Japanese market, and provide a basis to further promote GI protection for other agricultural products in the market, said Dinh Huu Phi, director general of the National Office of Intellectual Property of Vietnam.
Vu Huy Hoang, chairman of Binh Thuan Dragon Fruit Association, emphasised that local products with GI protection are expected to win the trust of consumers and be sold at a higher price compared to other products in Japan.
At present, the GI of Binh Thuan dragon fruit has been protected by the European Union. The products has its trademark registered and protected by 13 countries and territories globally, including the United States, the United Kingdom, Germany, the Republic of Korea, France, Japan, and Thailand.
However, Phi underscored the importance of promoting the sustainability of the GI in the near future as well as ramping up co-operation among relevant units in the locality and Binh Thuan Dragon Fruit Association in order to meet the stringent requirements relating to growing area codes, quality standards, food safety, and hygiene set out by Japan.
The Japanese Ministry of Agriculture, Forestry and Fisheries (MAFF) in October granted a GI certification for dragon fruit grown in Binh Thuan after three years of receiving a request submitted by the Binh Thuan Dragon Fruit Association.