Online trade exchange connects RoK and Vietnamese enterprises
Friday, 12:03, 04/03/2022
VOV.VN - The Korea Trade-Investment Promotion Agency (KOTRA) in Hanoi will host an online trade exchange from March 21 - 25 in an attempt to connect Vietnamese enterprises with 58 partners from Incheon, Jeonju, Daegu, and Gyeongbuk of the Republic of Korea (RoK).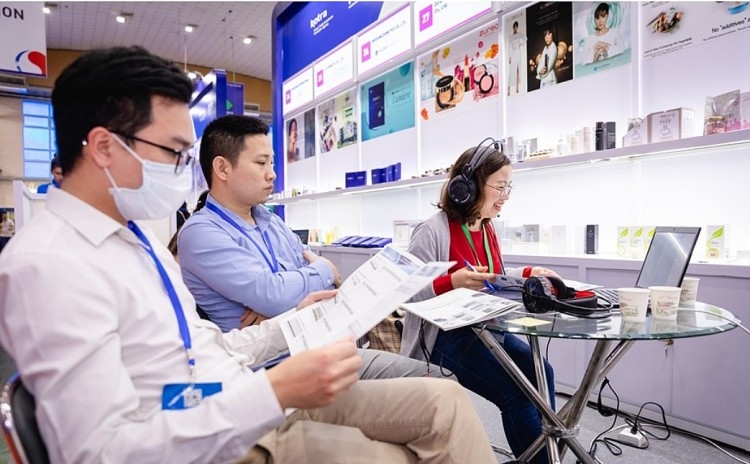 During the event, business representatives from both countries will receive the KOTRA's free-of-charge consulting support for legal and successful commercial transactions.
According to KOTRA Hanoi, Incheon is currently one of the largest export centres in the RoK, featuring 11 industrial production complexes which cover a wide range of fields.
A total of 17 enterprises from Incheon are expected to attend the online meeting, while Jeonju, a culinary city of the RoK, will dispatch 10 enterprises to participate in the event, said a KOTRA Hanoi representative.  
Meanwhile, Daegu represents the fourth largest city in the RoK, with its leading businesses operating in the fields of beauty, health, and consumer goods. Up to 20 manufacturers from the city are set to participate in the online trading event.
Furthermore, firms from Gyeongbuk are anticipated to introduce 11 typical products and technologies, including foodstuff, supplementary food, cosmetics, and consumer goods, at the event.
Following a string of successful online activities over the past two years, KOTRA Hanoi plans to organise between 70 and 80 online trading events this year as it seeks to contribute to accelerating post pandemic economic recovery for business communities of both countries.