Numerous Cashless Day 2023 events announced
Friday, 16:50, 26/05/2023
VOV.VN - The State Bank of Vietnam (SBV) and Tuoi Tre (Youth) newspaper held a press conference on May 26 in Ho Chi Minh City announcing the fourth edition of Cashless Day 2023, an initiative aimed at promoting non-cash payments in Vietnam.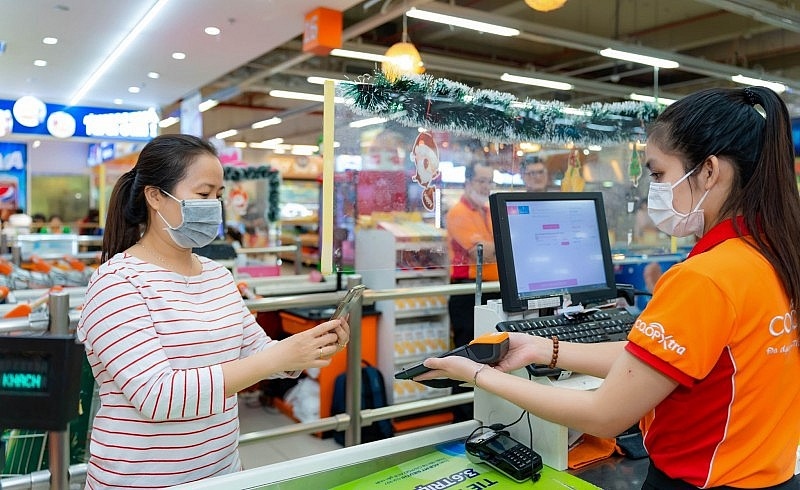 Cashless Day on June 16 initiated by Tuoi Tre (Youth) newspaper in 2019 is a day that non-cash payments are encouraged when shopping and making payment transactions. 
Consumers will enjoy preferential policies from credit institutions, payment intermediaries, retailers, and service providers in a series of activities held on Cashless Day.
The highlight of the event will be a national seminar on cashless day which is slated for June 16 in Ho Chi Minh City's Rex Hotel. Around 400 participants from across the country will discuss hot topics such as security in payment activities, as well as non-cash payments in schools, hospitals, and other facilities.
The seminar will provide an opportunity for policymakers, credit institutions, payment intermediaries, businesses, and experts to discuss specific issues and solutions to promote non-cash payment in the country.
A contest will be launched from June 16 to July 15. Each entrant will make a short clip with at least three cashless transactions and have a platform to express their feelings about the practical benefits that these cashless transactions bring.
Besides Cashless Town festival is scheduled to take place between June 16 and 18 in Ho Chi Minh City. Visitors will go shopping, dining, and join in entertainment activities without cash payment. They will also receive incentives from businesses.
Most notably, a Big Boom programme will be launched on Cashless Day on June 16. Consumers can purchase goods with incentives from sellers, as well as payment intermediaries. In addition, banks, card organisations, e-wallet companies, and retailers will support the programme to encourage people to change their payment methods.
In the first quarter of the year, non-cash payment activities continued to record strong growth. The number of transactions through the interbank electronic payment system increased by 8.55% in value in comparison to the same period last year.
Payments via Point of Sale (POS) rose by 37.57% in volume and 32.09% in value, via automated teller machine (ATM) reduced by 2.37% in volume and 4.02% in value.