Local inflationary pressure lower than other countries
Thursday, 11:15, 09/06/2022
VOV.VN - Vietnam remains self-sufficient in terms of food, which accounts for 40% of the basket of goods, meaning inflation pressure is not as high as faced by other countries, according to Finance Minister Ho Duc Phoc.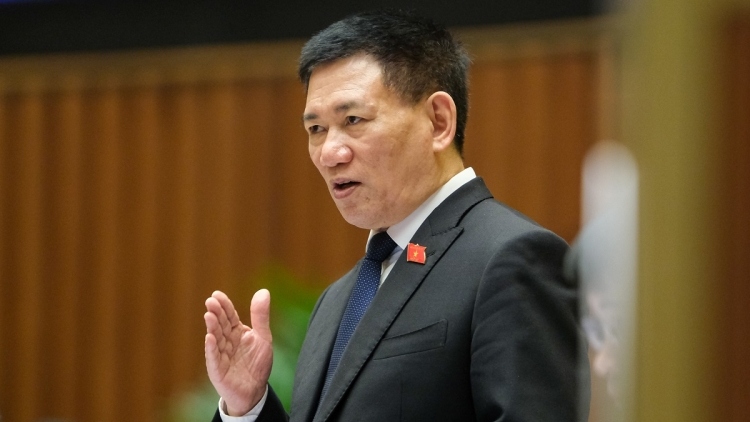 During a hearing at the ongoing National Assembly (NA) session on June 8, Minister Phoc said inflation is a pressing issue globally and it is necessary to focus on combating this problem in order to ensure development and social security.
Inflation currently hovers at roughly 8.3% globally, 8% in Europe, 5.4% in Singapore, and just 2.25% in Vietnam. As national production heavily relies on material imports, the soaring price of raw materials globally will definitely contribute to fueling inflation domestically.
However, Minister Phoc played down NA deputies' worries about the inflationary pressure faced by the country, which he said remains lower than elsewhere as national food security is already ensured, with food accounting for 40% of the basket of goods.
"This is also a golden time for us to develop. If we take advantage of this opportunity, the economy will definitely grow fast. Countries have high inflation but Vietnam has the delay and is able to control domestic consumption," said the Minister.
As part of efforts to rein in inflation, Minister Phoc said that along with the monetary tool, it can be viewed as necessary to implement a fiscal policy in a deliberate way, including reducing taxes, saving investment and recurrent expenditures, and tightening price management.
"The core of the economy not only simply lies in fiscal and monetary policies, but basically these policies must be directed towards businesses and people. If income increases, jobs are created, and a good life is maintained, fiscal, monetary and stock market policies will be maintained," stressed Minister Phoc.
Therefore, he said that all administrative procedures, the process of digital transformation, and scientific and technological advancement are needed in order to serve people and businesses in effective production and operations which are widely considered the most fundamental solution to inflation control.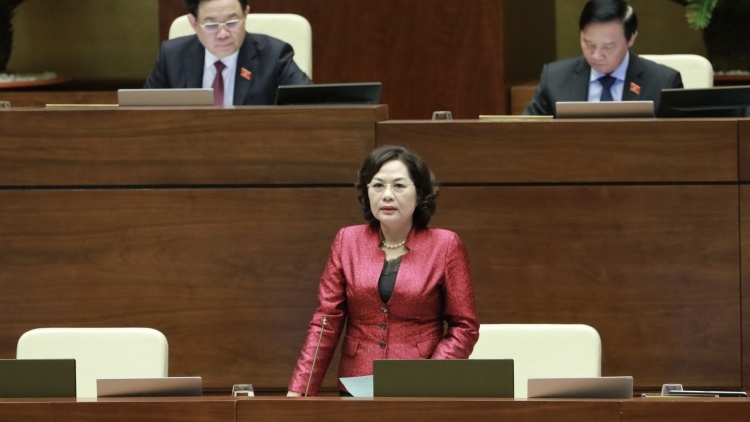 Meanwhile, Governor of the State Bank Nguyen Thi Hong took the floor, explaining that the Vietnamese economy has a high level of openness, so it is under inflationary pressure when global inflation rises.
"The 2.25% inflation rate Vietnam has controlled in the past months is attributed to an abundant supply of food locally, not to mention the disbursement of economic recovery packages. When these packages are disbursed, they will certainly affect inflation control efforts," warned Governor Hong.
From now until the end of the year, according to the State Bank Governor, monetary policies which are to be introduced must closely stick to macroeconomic developments, along with the disbursement of economic recovery packages which feature practical solutions.
"For inflation control, it is important to coordinate fiscal-monetary and price control policies," she stated.
Hong revealed that the Government is directing relevant ministries and agencies to closely analyse the developments and causes of inflation in a bid to introduce combined appropriate policies.