Lobster exports increase by 30 times in first half
Monday, 12:08, 04/07/2022
VOV.VN - Vietnam raked in an estimated US$130 million from exporting lobsters in the first six months of 2022, seeing a 30 fold increase compared to the same period last year.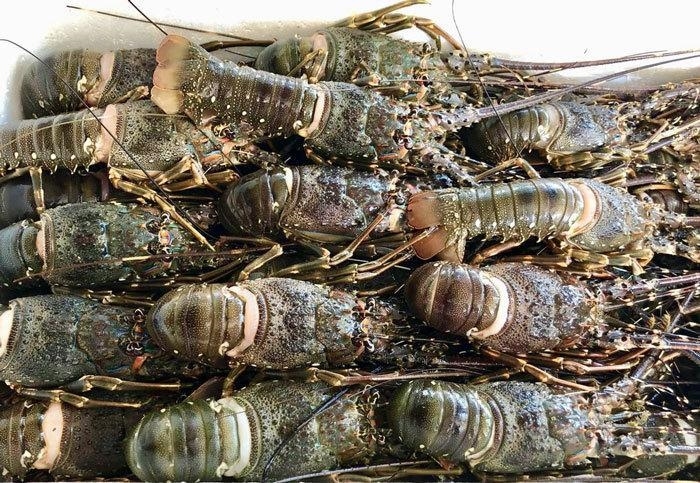 According to the Vietnam Association of Seafood Exporters and Producers (VASEP), lobster exports to China reached a record high of over US$108 million in the first five months, or 29 times higher over the same period last year.
Meanwhile, Vietnam's shrimp exports surged 33% year-on-year to US$2.3 billion in the first half of 2022, accounting for 40% of the country's total seafood exports.
VASEP said that price inflation and a lack of raw materials are major challenges for local shrimp enterprises in the current period.
Small-sized-white-legged and frozen shrimps were still the most popular products in the period. However, some businesses also decided to increase the proportion of value-added processed shrimps to export to high-end markets such as Japan, the US, and the EU to overcome the scarcity of raw materials.
According to VASEP, exports of processed white-legged shrimps in the first half of this year increased by 17%, while exports of fresh/frozen shrimps rose by 21%. The export turnover of black tiger shrimps still edged up by 20% to more than US$300 million.
Vietnam's shrimp exports to China from March to May grew by 126%-140%. In the first five months of this year, the country gained an export value of US$275 million, a year-on-year increase of 101%.
VASEP noted that shrimp supply from China decreased in the past three years due to the impact of the COVID-19 pandemic. In addition, China is still implementing a zero-COVID strategy, which has forced many factories to temporarily stop production to fight the pandemic, leading to the shortage of seafood supply for domestic and overseas markets.
China's increasing demand has created ample room for Vietnam to increase seafood exports to this market, said VASEP.