Landscape of outbound Vietnamese investment ventures
Sunday, 10:12, 21/03/2021
While adversities due to COVID-19 are making some firms more prudent with outbound investment ventures, but there are firms that do not hesitate in finding ways to tap into the global market potential.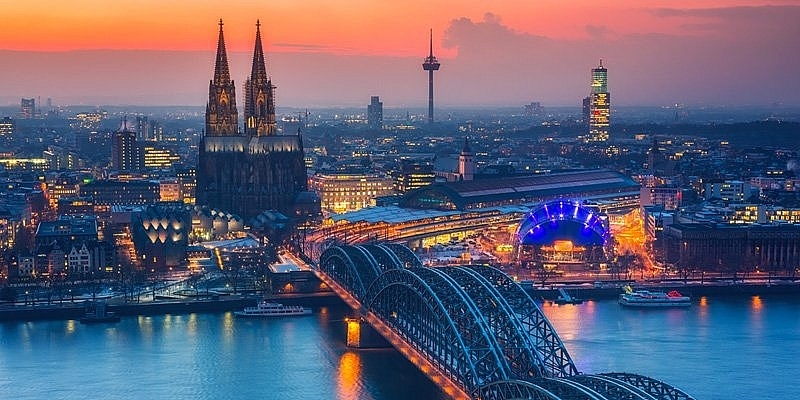 A few days ago, Hanoi-based dairy firm VitaDairy officially announced its ownership of a dairy farm in the Australian state of Tasmania.
Nguyen Thi Ha, the company's general director, said that their new dairy farm in Australia breeds about 1,000 dairy cattle and the company is starting to transport milk from there to Vietnam to feed production needs.
Ha added that although they have only made the official announcement about the acquisition now, this US$10 million purchase took place in 2020 and the company had finalised procedures with the Ministry of Planning and Investment (MPI).
Unlike before, when local firms breaking into global markets mainly engaged in telecommunications, mining, agro-forestry, and fisheries, now their engagement is more diverse, with the dairy industry proving fairly attractive to local investors. Leading players in this field are Vinamilk, Nutifood, and particularly TH Group.
After landing a mega-project valued at US$2.7 billion in Moscow (Russia) in early 2018, in 2019 TH Group bought two farms in Australia valued at more than US$88.5 million to not only breed dairy cows and produce milk items, but also plant cotton, sunflowers, and process fruit juice.
In the same year, two other local firms – IMG Investment JSC and ADPG Investment Development JSC – landed a US$38 million project in Australia to build housing blocks for sale and for lease.
Australia remained one of the favoured destinations of Vietnamese investors, attracting US$101.8 million of capital last year.
Aside from Australia, Cuba and Germany have also been appealing to Vietnamese investors. For instance, last year, local firms landed four projects worth nearly US$93 million in total registered capital in Germany.
Despite not having sizeable ventures, 2019-2020 were fairly upbeat in terms of Vietnam's outbound investment.
Notably, in 2020 despite the drastic impacts of COVID-19, local corporate investors poured more than US$590 million abroad, signifying a 16.1% jump on-year.
In December 2020 alone, five new outbound investment projects received investment certificates and three existing projects requested permission to expand capital with a total committed value of US$99.65 million, more than double compared to 2019.
The latest figures from the MPI, however, show that in the first two months of 2021, five projects received investment certificates for outbound investment with the total capital value amounting to US$21.64 million, down 28.6% on-year.
In general, by the end of February 2021, Vietnam had 1,406 valid cumulative outbound investment projects with a total committed value surpassing US$21.4 billion.