Inflationary pressure remains big next year: SBV Governor
Friday, 20:04, 12/11/2021
It is possible to keep the inflation under 4% this year but inflationary pressure is expected to be great next year, Governor of the State Bank of Vietnam (SBV) Nguyen Thi Hong told the National Assembly's Q&A session on November 12.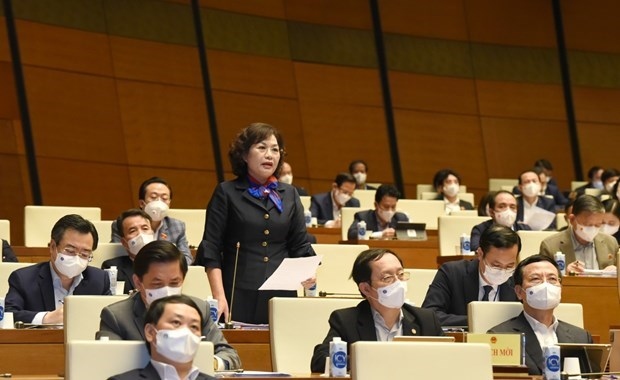 Since the outset of COVID-19 in Vietnam last year, the SBV has cut regulatory interest rates three times by 1.5 – 2% in total, Hong said, noting that this was a major cut compared to other regional countries.

The central bank has also requested domestic lenders to reduce interest rates on both new and old loans, she added. The lenders have slashed around VND30 trillion, or over US$1.32 billion, in interest payment for customers affected by the COVID-19.

She unveiled the SBV will instruct the banking system to further cut operation costs so as to make additional interest rate cuts and ensure the security of the system in the coming time.

It will also actively coordinate with relevant ministries and agencies to develop new support packages in the form of interest cuts for the affected, with macro-economic stability, inflationary risks and safety risks to the banking system taken into account, she said.