High-quality Vietnamese rice ST25 goes on sale in Japanese market
Friday, 11:15, 01/07/2022
VOV.VN - Approximately 100 tonnes of Vietnam's ST25 rice has hit the shelves of Japanese supermarket chain in order to serve both Japanese consumers and Vietnamese nationals residing and studying in the Far East country.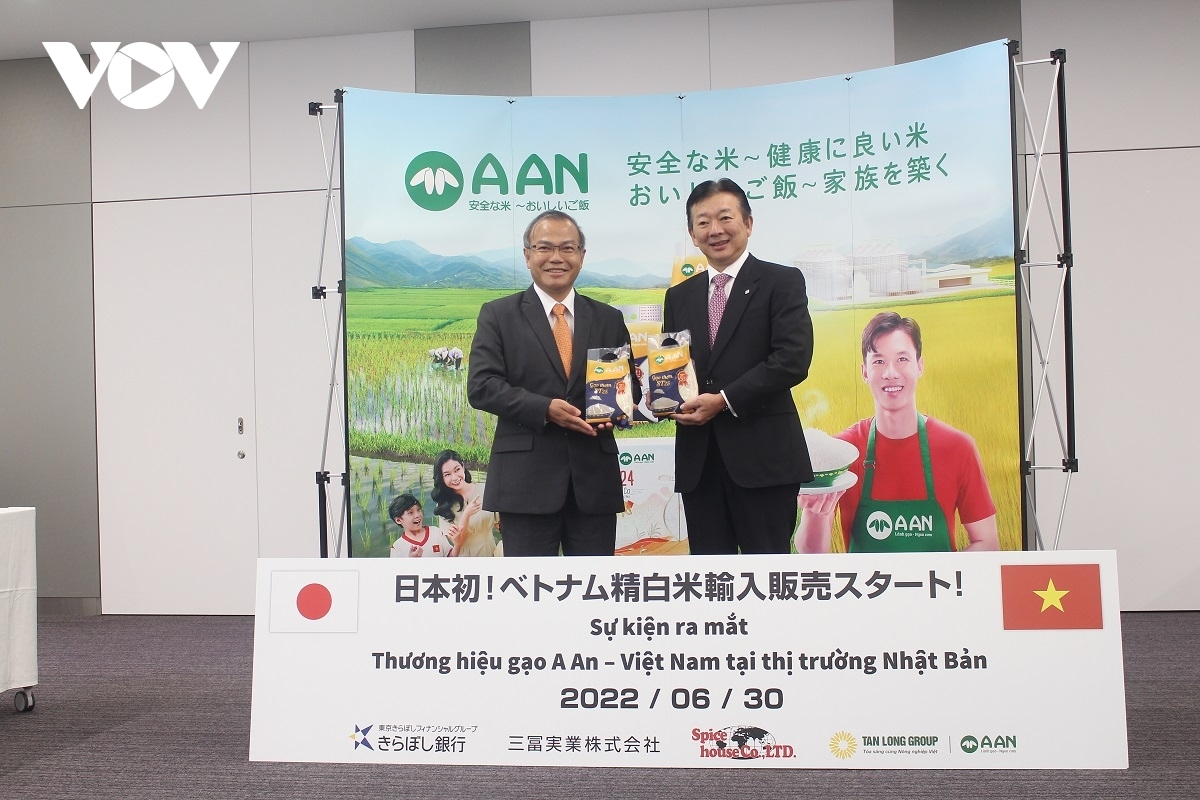 The presence of ST25 rice in the Japanese market is part of trade promotion activities aimed at boosting the export of high-quality Vietnamese rice to demanding markets throughout the world.
Vietnamese Ambassador to Japan Vu Hong Nam pointed out that, despite the nation being the world's largest rice producer, Vietnamese rice exporters are required to meet the 600 stringent technical standards to penetrate the Japanese market.
The Vietnamese diplomat assessed that the introduction of Vietnamese rice in the fasdious market has been a great success for both local manufacturers and businesses.
Watanabe Hisanobu, president of Tokyo Financial Group and general director of Kiraboshi Bank - a partner that has helped firms gain entry to this market, highlighted the quality of Vietnamese ST25 rice. Indeed, Hisanobu has high hopes that this type of rice will be widely consumed in the Japanese market moving forward.
He went on to reveal that the first batch of rice was shipped to Japan back in March and put up for sale at Japanese supermarkets in June, noting that the group has been interested in the Japanese market and will primarily focus on exporting Japonica rice, apart from Vietnamese ST25 rice.
In 2019, Vietnamese ST25 rice was recognised as the world's best type of rice. Since 2021, it has been widely sold in the Vietnamese market and has made inroads into several demanding markets, such as Sweden and Germany.