Hanoi hosts exhibition on handicrafts and OCOP products
Thursday, 13:01, 02/12/2021
VOV.VN - The Hanoi Department of Industry and Trade hosted an exhibition on December 1 aimed at showcasing a range of fine art products relating to the ceramic industry and "One Commune, One Product" (OCOP) products.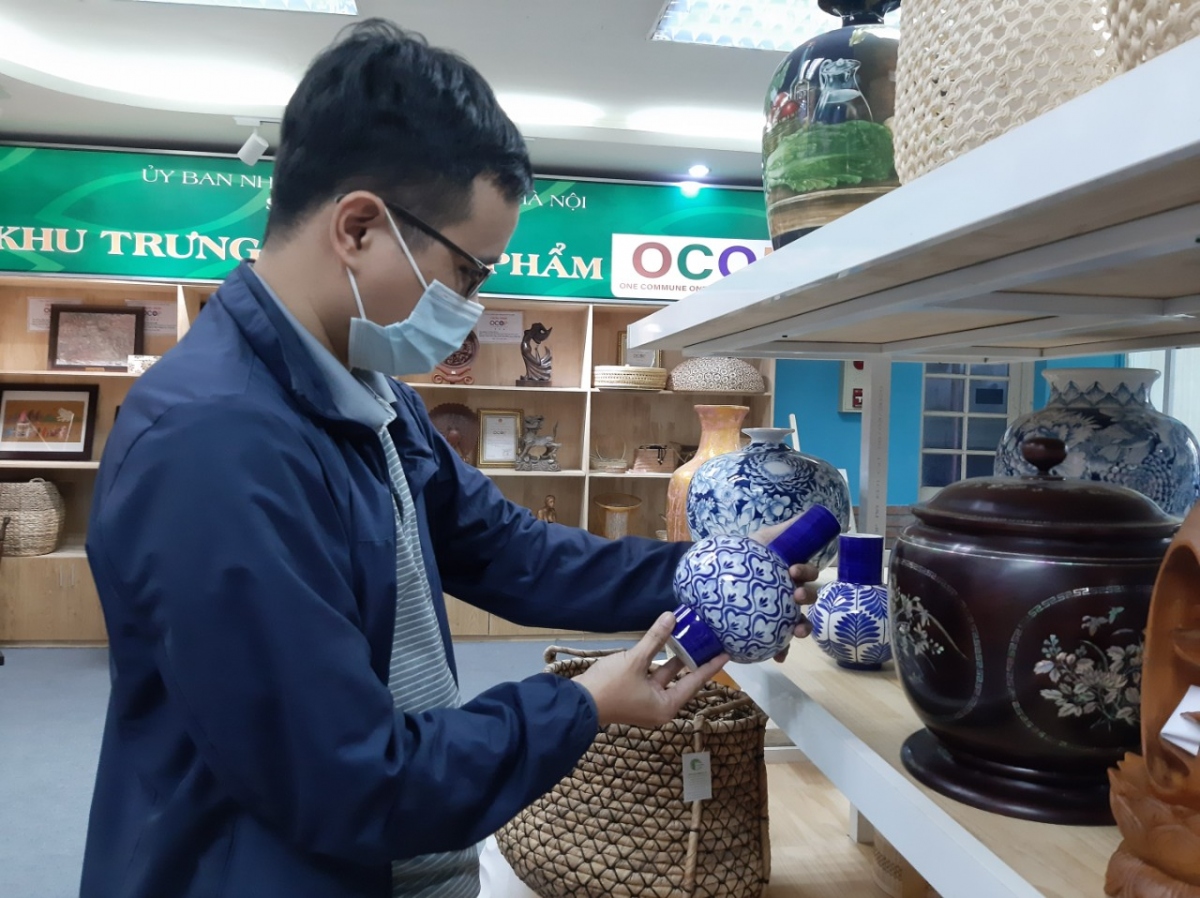 On display throughout the event were over 200 contemporary ceramic works, several OCOP products, along with other typical products by 20 artisans, skilled workers, and designers from various production facilities in the capital.
Upon addressing the exhibition, Tran Thi Phuong Lan, acting director of the Hanoi Department of Industry and Trade, emphasised that through the event, the department has created opportunities for Hanoi artisans and craft villages to strengthen connectivity, whilst also promoting handicraft products to both domestic and foreign partners.
The move is therefore expected to contribute to the country's economic recovery moving into a new normal state alongside preserving the value of traditional handicraft products and promoting regional culture the consumer community with the local market.
Moreover, the Hanoi Department of Industry and Trade has requested that enterprises and business households co-operate alongside the Centre for Industrial Promotion and Industry Development Consultancy in order to actively introduce these products to consumers through online and direct platforms.
This should be done as a way of boosting product consumption to the domestic market and export markets, Lan noted.  Moving forward, the exhibition is scheduled to run until December 8.