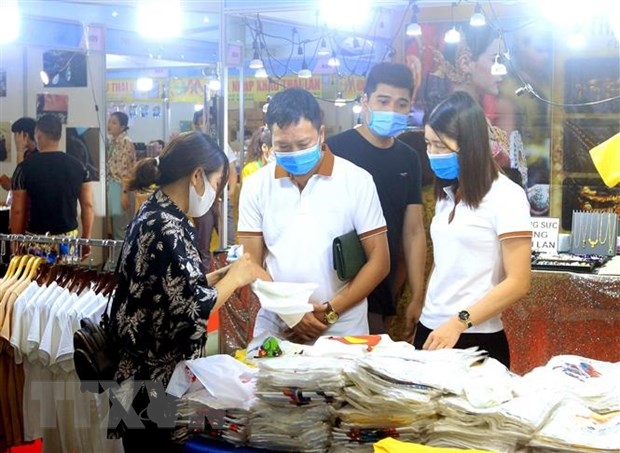 On display across 60 pavilions at the function are a wide range of high-quality products from fields such as food, fashion, health care, as well as beauty products.
The event is being co-hosted by the Department of International Trade Promotion under Thailand's Ministry of Commerce and the Office of Commercial Affairs at the Thai Embassy in Hanoi, alongside the Advertising and Trade Fair Joint Stock Company (Vinexad).
Cultural performances from Thailand, such as folk dance, and a range of culinary arts, will be held during the event.
Nguyen Duc Tho, vice chairman of Hai Phong People's Committee, affirmed that the participation of Thai businesses as part of the local retail system has contributed to the northern city's strong development.
The ongoing event offers a great opportunity for both investors and businesses to come together in order to share their experiences and expand co-operation as a means of increasing two-way trade between both sides, Tho stressed.  
Thailand is currently the largest se trading partner of Vietnam in ASEAN, whilst the latter was the third largest trading partner within ASEAN for the Thai market last year.
Trade exchanges between both sides reached approximately US$16 billion last year despite the adverse impact of the COVID-19 pandemic, accounting for 30% of the country's total trade value with ASEAN members.
Morakot Janemathukorn, representative of the Thai Embassy in Hanoi, noted her embassy has recently worked alongside the Vietnamese Government and other relevant businesses to organise trade promotion activities and to boost economic ties between the two countries.
The event is expected to run until April 11.