Food shopping trends change due to social distancing
Friday, 09:56, 19/11/2021
The way people buy food in HCM City has changed after a period of social distancing amid the COVID-19 pandemic, with more food products bought online, according to online sellers.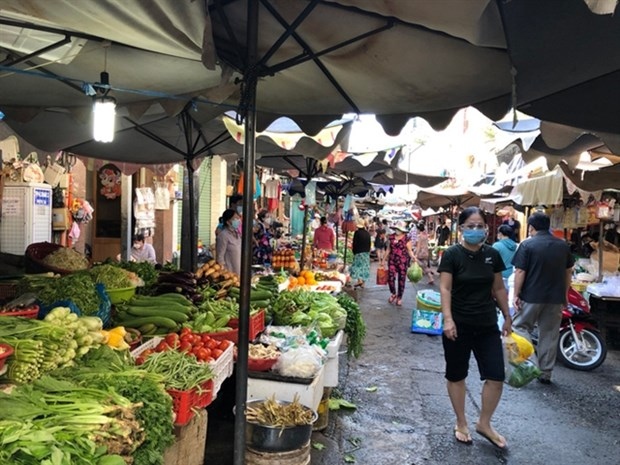 A recent report from online shopping platform Shopee said that Vietnamese had become more comfortable with buying food and groceries online, including items usually bought offline.

Vietnamese typically go to traditional markets to buy daily items such as meat, vegetables, cooking oil, and rice. However, many people have continued to order online.

E-commerce is making it more convenient for consumers to shop for food items.

Tran Minh Chien, who lives in District 3 in HCM City, said she used to go to supermarkets to buy her daily requirements but has changed her habit since social distancing.

"I now buy everything online on Instagram, Facebook and e-commerce sites. Supermarkets also offer online shopping services, and many companies like Grab help me shop. Social distancing has stopped but I still shop online."

Le Van Cuong, a fruit trader at Tan Dinh traditional market in District 1, said that few customers appear at the market each day.

"I have registered to sell online on e-commerce platforms like Tiki, ShopeeFood and through social networking sites like Facebook, Zalo, YouTube... I can't just sell at the market only."

Shopee Vietnam's report found that food and grocery buying has become online-first as consumers view e-commerce as a one-stop channel for their needs. Sellers and brands are adapting quickly.

It said that people are doing a larger share of food shopping online, with a 3.5-time increase in users who buy food items several times a month on their platform. 

Shopee said people are also buying a wider variety of food items online as they make lifestyles changes at different stages of social distancing and the pandemic.

The onset of social distancing has motivated people to ensure ready food supplies at home, with demand for cooking and baking supplies increasing by three times.

HCM City is the economic hub of the southern region. Consumers are now looking for sustainable, green consumption and want to buy reputable brands.