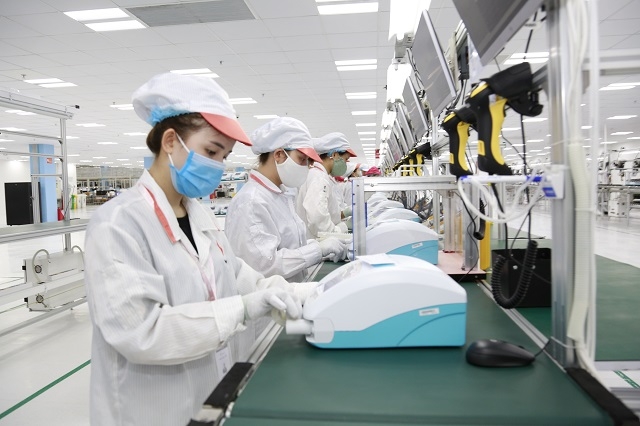 During the opening seven months of the year, Vietnam's exports to the US hit approximately US$54 billion, thereby accounting for 29% of the country's total export turnover and representing an annual rise of 38.3%.
Among the leading nine commodity export items raking in over US$1 billion in the US market, garments and textiles lead the way with nearly US$9.2 billion, followed by machinery, equipment, tools and spare parts with US$8.95 billion, and computers and electronic products with US$6.77 billion.
Elsewhere, imports from the US increased by 11.3% to over US$900 million, a factor which means Vietnam enjoyed a trade surplus of US$44.94 billion with the US, marking an increase of 45.4% year on year.
According to experts, there are two scenarios moving forward for the country's exports to the US market, with export turnover to the demanding market ranging between US$96.6 and US$100 billion this year.
The experts have advised local firms to devise concrete strategies aimed at avoiding the risks of high taxes and anti-dumping lawsuits in the near future, while simultaneously utilising the network of a large number of overseas Vietnamese residing in the US to enhance investment and trade ties between both sides.
Domestic enterprises are also encouraged to strive to increase their imports from the US, with a primary focus on items such as machinery, equipment, tools, and spare parts, all of which are advantageous products of the US.