Export turnover exceeds US$120 billion with high trade surplus
Tuesday, 12:40, 10/05/2022
VOV.VN - By the end of April the nation's export turnover recorded high growth of 16.5% to reach US$122.48 billion, according to data provided by the General Department of Customs.
In terms of the overall export performance, export turnover of FDI enterprises reached US$24.23 billion, a decline of 6.2% but higher than the average decrease seen in the entire country.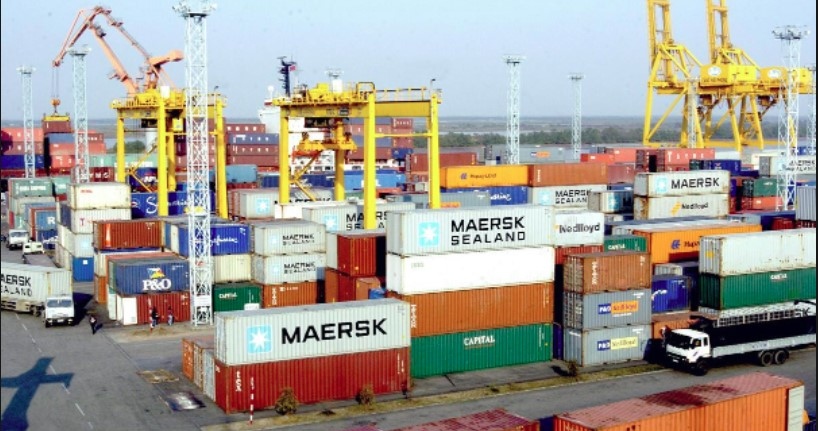 In April, there were eight groups of export products with a turnover exceeding US$ 1 billion, including phones, computers, machinery, garments and textiles, footwear, timber and wood products, iron and steel, and seafood. Of these, four groups of export products achieved a turnover of US$10 billion or above.
In the opposite direction, April alone witnessed import turnover reach US$32.47 billion, a drop of 0.6% over the previous month, thereby bringing the total import turnover during the four-month period to US$119.95 billion, up 15.3% on-year.
By the end of April, the total import-export turnover for the entire country had hit US$242.43 billion, while the trade surplus stood at roughly US$850 million, taking the four-month trade surplus to US$2.53 billion.
The Ministry of Industry and Trade stated that in order to maintain the consistent growth pace, functional units must support local businesses in accessing timely market information, boosting exports, taking full advantage of commitments in signed free trade agreements (FTAs), and ratifying other global value chains. These efforts should be implemented for the cause of finding new markets.
Furthermore, the Ministry underlined the necessity to closely monitor the fluctuations of the international situation, actively assess the impacts of such events on local production, imports, and exports in order to make appropriate adjustments and responses in support of associations and businesses.
It can therefore be considered essential to assess domestic demand for strategic commodities such as fertilizers, petroleum, and coal in a bid to take appropriate management measures for export and import activities, while taking full advantage of opportunities to bolster exports and secure supply sources, it added.