Dragon fruit business seek to penetrate deep into Indian market
Wednesday, 07:21, 19/01/2022
VOV.VN - Dragon fruit businesses of Binh Thuan, Long An and Tien Giang are due to attend an online conference jointly hosted by the Vietnamese Embassy in India and the Ministry of Industry and Trade to promote the export of this fruit to India.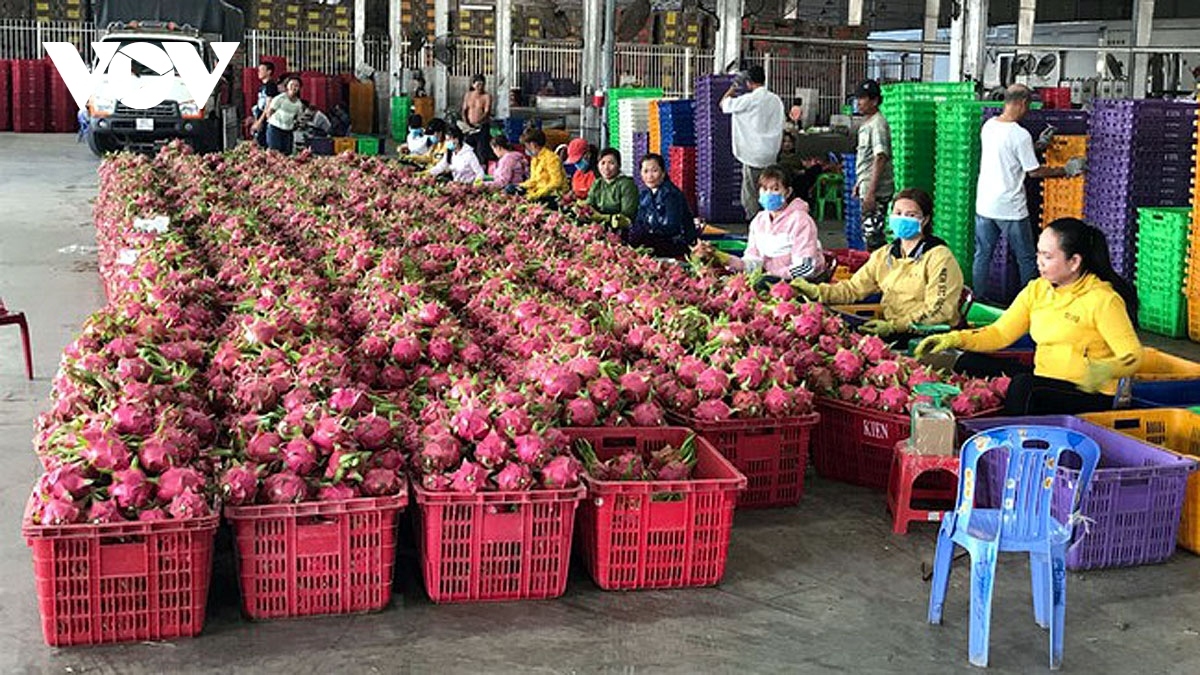 According to the Vietnamese Embassy, India mainly imports dragon fruit from Vietnam, Thailand, Malaysia and Sri Lanka of which its imports from Vietnam account for 80% of the total amount.  
In the 2019-2020 crop, Vietnam's dragon fruit output shipped to India almost doubled at more than 11,750 tonnes with a turnover of US$9.86 million. However, in the 2020-2021 crop, its dragon fruit export turnover to the market decreased by about 25%.
From April to October 2021, Vietnam's dragon fruit export turnover to India amounted to US$5.98 million, an increase of 211.31% over the same period of the previous year.
The Embassy says India is a large market which has a high demand for fruit consumption and it is sensitive to price fluctuations. A sharp drop in the price of Vietnamese dragon fruit would create a good opportunity for businesses to increase their exports to India.
Over the past weeks thousands of container trucks carrying fruits, including dragon fruit, have been left stranded at border gates with China after Chinese authorities tightened COVID-19 quarantine measures. Dragon fruit has been transported back for sales in northern localities at a price of less than VND10,000/kg (or less than half a dollar).