Bright prospects ahead for exporting goods to Australia
Tuesday, 16:57, 21/12/2021
VOV.VN - There remains plenty of room for Vietnamese businesses to ramp up their exports to the Australian market, according to experts at a trade exchange conference held in Ho Chi Minh City on December 21.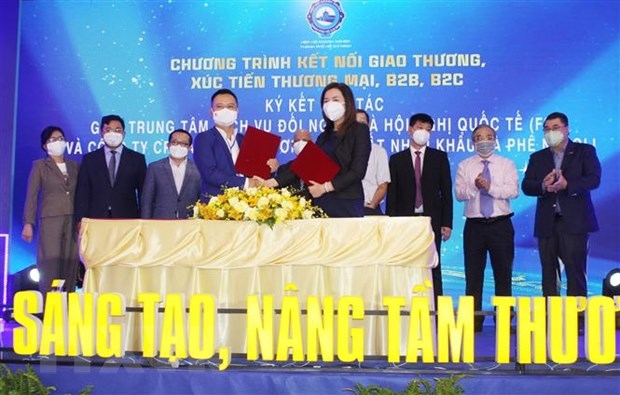 Tran Ba ​​Phuc, president of the Vietnamese Business Association in Australia (VBAA), said Australia represents a promising market for Vietnamese export products as the demanding market imports a huge volume of goods worth US$600 billion annually.
He noted that the two-way trade turnover between the two countries remains modest, reaching only over US$8.3 billion last year. Despite the COVID-19 impact, bilateral trade value rose significantly this year, hitting US$10 billion in the past 11 months.
The recent establishment of the Vietnam-Australia Trade and Investment Promotion Centre has helped accelerate the export of Vietnamese items to Australia via its supermarket chains , and at the same time introduce the products to wholesalers and retailers.
Peter Hong, vice chairman and secretary general of the Business Association of Overseas Vietnamese (BAOOV), emphasised that aside from traditional export products such as farm produce, seafood, garment, footwear, and construction materials, there is a positive outlook ahead for Vietnamese firms that seek greater business opportunities in the fields of financial technology, health care, and education.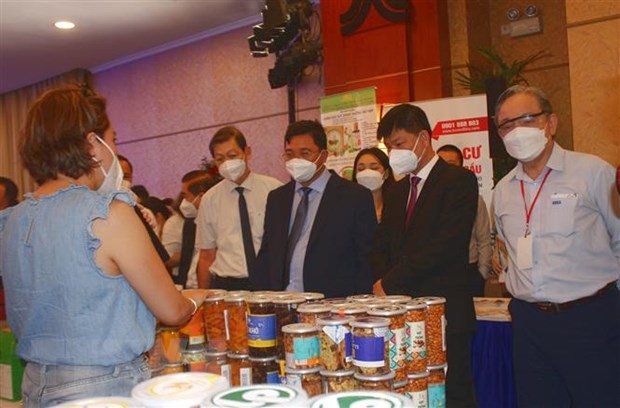 In addition, he said Vietnamese businesses will enjoy a number of advantages to increase exports to this market in the future that hosts between 450,000 and 470,000 Vietnamese people residing in Australia, along with roughly 30,000 Vietnamese students studying there.
Hong recommended that Vietnamese entrepreneurs strictly comply with regulations regarding entry, duration, purpose of stay, and laws of the host country to elevate prestige for the Vietnamese business community and to facilitate market access for other businesses.
Experts advised domestic firms to gain more insights into standards set forth by the demanding market, as well as other factors such as packaging, safe storage, and transportation to ensure product quality.