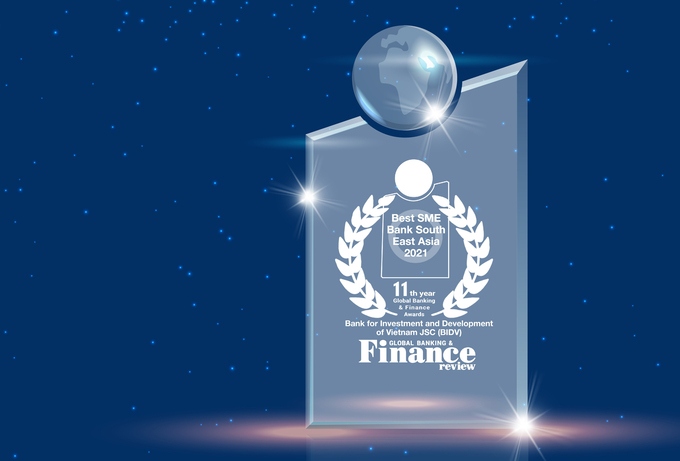 The GBAF award has been given in recognition of the bank's great efforts in terms of providing financial solutions to its corporate customers.
According to a BIDV representative, the number of its SME customers has now reached over 318,000, thereby accounting for nearly 40% of Vietnamese small and medium enterprises (SMEs).
Most notably, BIDV has managed to achieve a number of outstanding results in terms of supporting SMEs, promoting green and sustainable credit, whilst utilising digital banking and digital transformation among its customer base.
Last year BIDV were honoured with international awards including Best Merchant Service in Vietnam, Best SME Bank in Vietnam for three consecutive years, Best Transaction Bank in Vietnam, and Best Cash Management Bank in Vietnam as voted by The Asian Banker.
Global Banking and Finance Review is a financial magazine based in the UK which was first launched back in 2010 by Varun Sash. The magazine primarily focuses on global financial trends and developments.
It launched their Global Banking & Finance Awards scheme  in 2011, aiming to honour inspirational changes taking place within the global financing community.