Belgium ready to partner with Vietnam in innovation: PM Alexander De Croo
Thursday, 12:54, 25/05/2023
Belgium stands ready to partner with Vietnam in innovation, Belgian Prime Minister Alexander De Croo affirmed on May 24.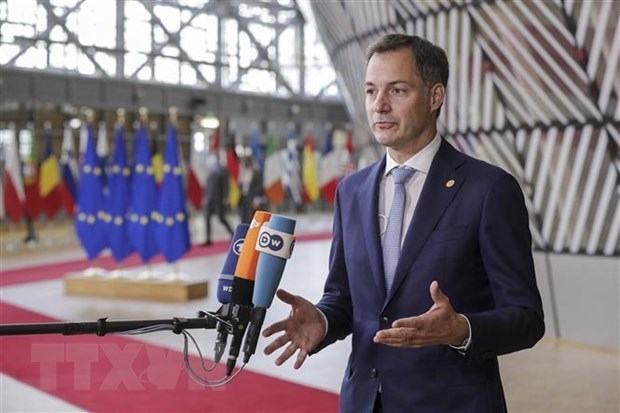 Affirming this to the Vietnam News Agency (VNA) on the sidelines of a press conference announcing Belgium's new international branding campaign that highlights its openness for innovation, Croo pointed out that both countries have their own strengths, which would benefit the bilateral innovation cooperation.

The leader also emphasised the long-standing collaboration between the two countries, saying despite a host of challenges, Belgium has still invested much in Vietnam.

Primarily targeted at economic decision makers and the broader research community, the Belgian campaign, titled ""Embracing Openness", will run until April 2026 with total funding of EUR1 million (US$1.07 million).

The campaign is based on people from other countries who will talk about their experiences with Belgians in their own language, with stories that focus on the three pillars of the campaign: innovation, partnerships, and diversity.

Its goal is to contribute positively to the reputation of Belgium on the international stage. The campaign will also be promoted through Belgian embassies and diplomatic posts across the world.