Asian Tour Destinations welcomes pioneering BRG Da Nang Golf Resort
Friday, 11:13, 02/06/2023
VOV.VN - The BRG Da Nang Golf Resort, which broke new ground last year by hosting an Asian Development Tour event in Vietnam for the first time, has become a member of Asian Tour Destinations (ATD) – the exclusive network of world-class golfing venues in the region with direct ties to the Asian Tour.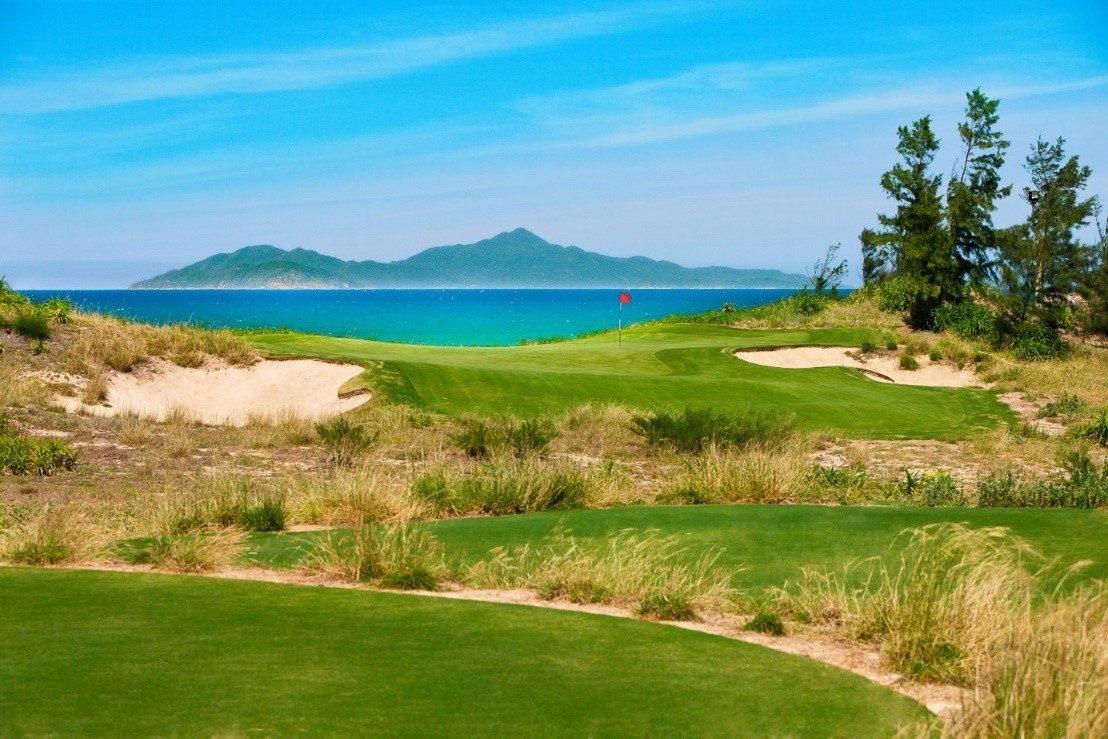 The impressive Da Nang City venue, which boasts two 18-hole courses, one designed by Jack Nicklaus and the other by Greg Norman, becomes only the second golf club in Vietnam to join ATD, which now boasts a total of 13 members.
"This is another important step in our evolving relationship with the BRG Da Nang Golf Resort," says Ken Kudo, Associate Director, Partnerships, Asian Tour.
"It is an outstanding resort, one of the finest in Vietnam, and is truly a valued partner for the Asian Tour in everything we do in Vietnam, and we are delighted to be able to help them achieve their goals through their association with our brand. We welcome the BRG Da Nang Golf Resort to the ATD fold," he added.
Through their association with ATD, golf clubs are able to enjoy a wide range of branding and marketing benefits, as well as benefit from greater dialogue and networking with each member.
In addition, each member is certified Tour calibre and is therefore able to operate a comprehensive range of facilities and services to their members and guests under tournament-ready conditions all-year round.
Asian Tour golfers are also able to play and practice at each venue allowing for members at each club to enjoy direct engagement with the region's best golfers.
"It's a great honour to be selected as an Asian Tour Destination. We are proud to join a list of outstanding international venues that have successfully hosted professional golf tournaments and been voted by players and Tour officials as top golfing destinations," Nguyen Thi Nga, Chairman of BRG Group and owner of BRG Da Nang Golf Resort shared.
"BRG Da Nang Golf Resort is a world class facility with 36 holes designed by Nicklaus Design and Greg Norman. This is the venue where we play host and title sponsor to the BRG Open Golf Championship, an Asian Development Tour event, and we are now committed to working closely Asian Tour Destinations," she noted.
Chinese teenager Chen Guxin won the BRG Open Golf Championship last September, after beating Lloyd Jefferson Go of the Philippines in a sudden-death play-off, while the Asian Tour made its first visit to Vietnam in seven years last month when it staged the International Series Vietnam, won by Kieran Vincent from Zimbabwe.
Sentosa Golf Club in Singapore was the first to join ATD and was later joined by Black Mountain Golf Club, Laguna Golf Phuket, and Aquella Golf & Country Club, all in Thailand; Classic Golf & Country Club in New Delhi, India; Kota Permai Golf & Country Club and Horizon Hills Golf & Country Club, both in Malaysia; Laguna Golf Lăng Cô, Vietnam; Japan's Sapporo Country Club and The North Country Golf Club; Parahyangan Golf, in Indonesia; and Angkor Golf Resort, Cambodia.