Apple to shift iPad production to Vietnam amid China supply chain woes
Thursday, 12:28, 02/06/2022
VOV.VN - Japanese news service Nikkei Asia has published an article detailing Apple's plan to move some iPad production out of China and begin to operate in Vietnam after strict COVID-19 lockdowns in and around Shanghai have led to months of supply chain disruptions.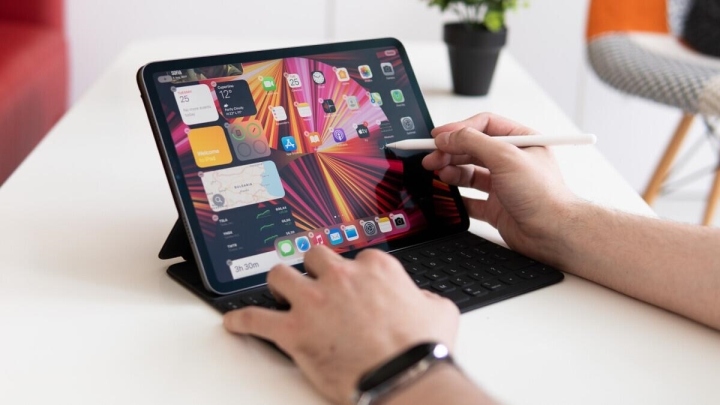 According to the piece, the US tech giant has also asked multiple component suppliers to build up their inventories to guard against future shortages and any potential supply snags.
China's BYD, one of the leading iPad assemblers, has helped Apple build production lines in Vietnam and could soon start to produce a small number of the iconic tablets in the country, according to several insiders.
Apple has long considered building some iPads production lines outside China. It originally planned to shift its lines in January last year, but a sudden surge in COVID-19 cases in Vietnam a few months later delayed its plans.
The iPad will become the second major line of Apple products to be made in Vietnam, following the AirPods earbud series. The move highlights both Apple's continuous efforts to diversify its supply chain and the growing importance of Vietnam to the tech giant. Indeed, the firm shipped 58 million iPads last year, with the vast majority of the device's suppliers concentrated in China, showcasing Apple's need to ease its reliance on production from China.
To further guard against supply chain disruptions, Apple has also requested that suppliers build up additional supplies of components, such as printed circuit boards and mechanical and electronics parts, especially those made in and around Shanghai, where COVID-related restrictions have led to shortages and logistic delays.
Furthermore, the company has asked suppliers to move quickly to secure sufficient supplies of microchips, especially power-related ones, for the upcoming iPhones.
In particular, Apple is asking suppliers outside lockdown-affected areas to help build up several months' worth of component supplies to ensure supply continuity over the coming months. This requests apply to all of Apple's product lines, including iPhones, iPads, AirPods, and MacBooks.