Agricultural sector likely to achieve US$44 bln export target despite COVID-19
Wednesday, 07:22, 06/10/2021
VOV.VN - The agricultural sector is expected to meet its set target of earning US$44 billion from exports this year following its impressive performance over the past nine months despite the negative COVID-19 impact.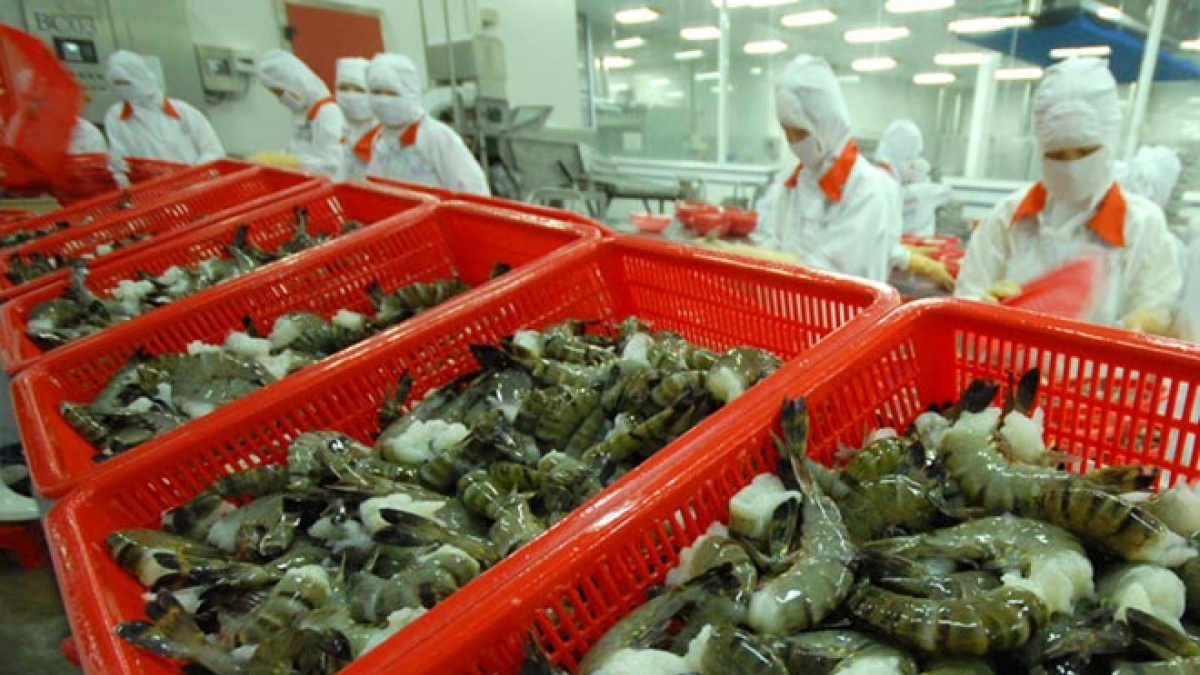 The agricultural sector has proved to be a supporting pillar of the economy when it grew by 2.74% in the third quarter and contributed 23.52% to the overall growth of the whole economy, according to the Ministry of Agriculture and Rural Development.
Its agro-forestry and fishery export turnover over the past nine months was estimated at US$35.5 billion, up 17.7% year on year, said Nguyen Van Viet, head of the MARD's Planning Department, at a press briefing in Hanoi on October 5.
MARD statistics show that the group of key agricultural products secured a positive export growth rate of 14.4% compared to the same period in 2020. Meanwhile, forest products, seafood and livestock products obtained export growth rates of 31.6%, 2.4% and 17.5% year on year.
The United States emerged as the largest consumer of Vietnamese farm products, spending US$10.2 billion in nine months, or nearly one third of Vietnam's total agricultural export value.
It was followed by China, Japan and the Republic of Korea that imported US$6.8 billion, US$2.4 billion and US$ 1.6 billion worth of farm products from Vietnam.
It is expected that the agro-forestry and fishery export value will hit US$44 billion, meeting the agricultural sector' set target, said Viet.
Although the sector posted an impressive export growth rate of more than 17% over nine months, it just enjoyed a trade surplus of just US$3.3 billion, down 55% compared to the US$7.5 billion figure recorded in the same period last year.
Viet said the agricultural sector is also facing many risks due to the complicated developments of the prolonged COVID-19 outbreak.
In the fourth quarter, the sector heavily relies on livestock and fishery farming, but both services are currently meeting many difficulties. The selling price of products remains low while the purchasing price of input materials, especially animal and aquaculture feed, is still high, said Viet.
MARD deputy minister Phung Duc Tien also admitted challenges lie ahead for the sector to meet the US$44 billion export target this year given the current context.
Among the four outlined tasks, Tien said the sector will promote market development, remove barriers, and create conditions for domestic consumption and export, with a primary focus on digital transformation and electronic transactions.
The sector will coordinate closely with ministries, agencies, localities and craft associations to resolve technical difficulties, facilitate customs clearance and logistics infrastructure in parallel with international trade promotions, while keeping businesses abreast of export market information and implementation of free trade agreements.
In addition, the sector will strengthen natural disaster prevention and control measures in order to minimize damage to the economy, production and farmers' lives.