AEON regards Vietnam as leading market in Southeast Asia
Friday, 18:09, 07/01/2022
VOV.VN - Japanese retail giant AEON considers Vietnam a key market in Southeast Asia and has therefore pledged to realise its goal of supporting the greater export of Vietnamese goods via its distribution system, setting a target of US$1 billion by 2025.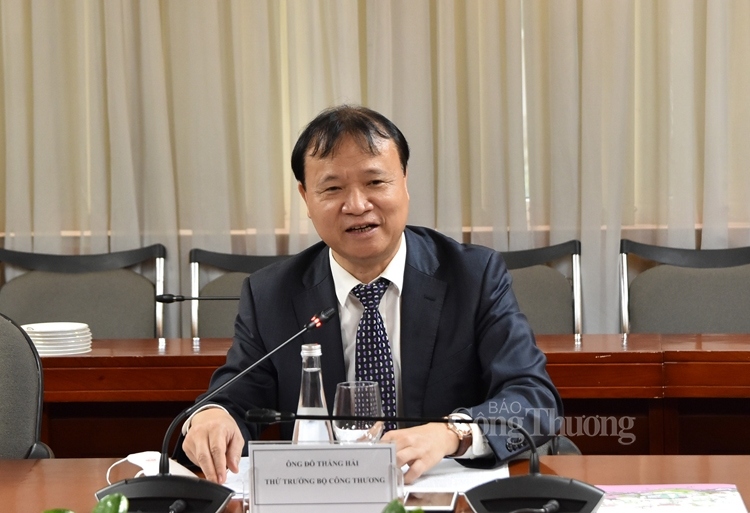 This information was unveiled during a meeting held in Hanoi on January 7 between Furusawa Yasuyuki, general director of AEON Vietnam Co., Ltd, and Deputy Minister of Industry and Trade Do Thang Hai.
Both sides spent time reviewing the implementation of a Memorandum of Understanding (MOU) signed on October 10, 2018 between the Ministry of Industry and Trade (MoIT) and AEON Group. The MoU saw AEON officially become a strategic partner of the project "Promoting Vietnamese enterprises to directly participate in foreign distribution systems".
Deputy Minister Hai highlighted AEON's role in promoting sales of Vietnamese products, specially agricultural staples, and stabilising the local market amid the COVID-19 challenges in recent times.
With regard to co-operation prospects, the trade official asked the group to ensure a sufficient supply of goods to the domestic market, particularly essential goods ahead of the upcoming Lunar New Year, known locally as Tet.
The Deputy Minister expressed his hope that AEON will pay closer attention to the development of a connectivity programme which aims to enhance the consumption of Vietnamese agricultural products within the group's distribution systems worldwide.
To facilitate the participation of local firms in the foreign distribution systems, especially via AEON's chain, Hai suggested that the group provide assistance in seeking key Vietnamese products in order to penetrate its chain in the near future.
The trade official also voiced his support for AEON's proposals to develop additional commercial infrastructure, saying he expects to see the Japanese retail giant offer help to Vietnamese businesses in terms of distribution, retail, and logistics systems, as well as improving the overall quality of human resources.
For his part, Yasuyuki emphasised that the group has committed to ensuring a consistent quality of goods for consumers, building a complete distribution system, and providing knowhow to help manufacturers launch high-quality products to the market.
AEON Vietnam will move to open more supermarkets and shopping malls in the future, and a t the same time to develop an e-commerce model to gain further access to the Vietnamese market, he said.