"We Are Together" festival set to celebrate Vietnam-RoK ties
Friday, 11:11, 05/08/2022
VOV.VN - The "We Are Together" festival designed to mark 30 years of diplomatic relations between Vietnam and the Republic of Korea (RoK) will return to Suwon Sky Theater in Suwon City on October 1 - 2 after two years of disruption caused by COVID-19.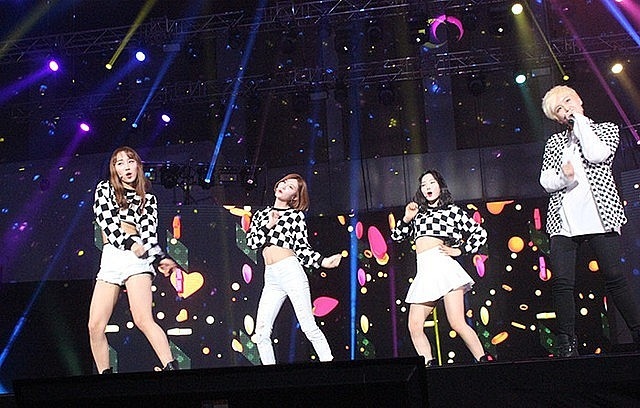 This year's event is set to feature a talent contest for both Vietnamese and Korean entrants, a video contest specifically for Vietnamese-Korean families, as well as several game shows.
Renowned Vietnamese singers such as Van Mai Huong, Suni Ha Linh, and Trung Quang Idol have been invited to perform together alongside Korean artists such as Baek Jiyoung and the band Koyote for a special art performance.
The festival, the fourth of its kind, will be broadcast live on the festival's official YouTube channel and the Korean multicultural television channel.
The programme aims to make Vietnamese expatriates feel welcomed in a new country, remember their homeland, as well as providing a chance to introduce Vietnamese culture to Korean people.
Vietnam and the RoK first established diplomatic ties on December 22, 1992. Over the past 30 years relations between the two countries have developed across many fields.
At present up to 300,000 Vietnamese people live and work in the RoK while more than 200,000 Korean people live and work in Vietnam. In addition, there are around 60,000 Korean-Vietnamese families, and the figure is expected to increase in the near future.