Vietnamese American jazz artist enthuses over music teaching
Wednesday, 10:02, 06/10/2021
Having a work nominated for a Grammy Award, Vietnamese American jazz artist Julian-Quan Viet Le has an intense passion for teaching Vietnamese traditional music at his family's music school.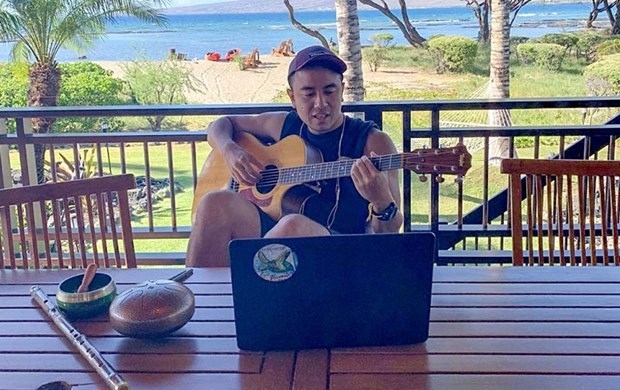 Julian-Quan Viet Le and his sister were born to a family of traditional musicians residing in Milpitas city, California, the US. His parents are classically trained musicians in Saigon (now  Ho Chi Minh City) before 1975.

Since Julian was eight years old, his parent taught him how to play sao truc (bamboo flute) and dan bau (Vietnamese lute), so his musical works have a harmonious combination of Vietnamese traditional music with modern instruments.

Julian studied Jazz music at California University Los Angeles (UCLA). He also lived in Vietnam for more than a year, helping him have first-hand experience in the homeland.

In 2020, the musician and female artist Jhené Aiko co-produced, mixed and composed music for Chilombo - the album nominated for 'Album of The Year' at the 2021 GRAMMY Awards. This album claimed No.2 on the Billboard 200 and was certified platinum by the Recording Industry Association of America (RIAA).

Julian's family set up a musical school called Pacific Music Association with the desire to teach Vietnamese traditional music to young people. The school became the inspiration for the artist's musical pieces.