UNESCO honours Vietnam's art of pottery making of Cham people
Wednesday, 09:38, 30/11/2022
VOV.VN - The United Nations Educational, Scientific and Cultural Organisation (UNESCO) has inscribed the art of pottery making of the Cham people on the List of the Intangible Cultural Heritage in Need of Urgent Safeguarding.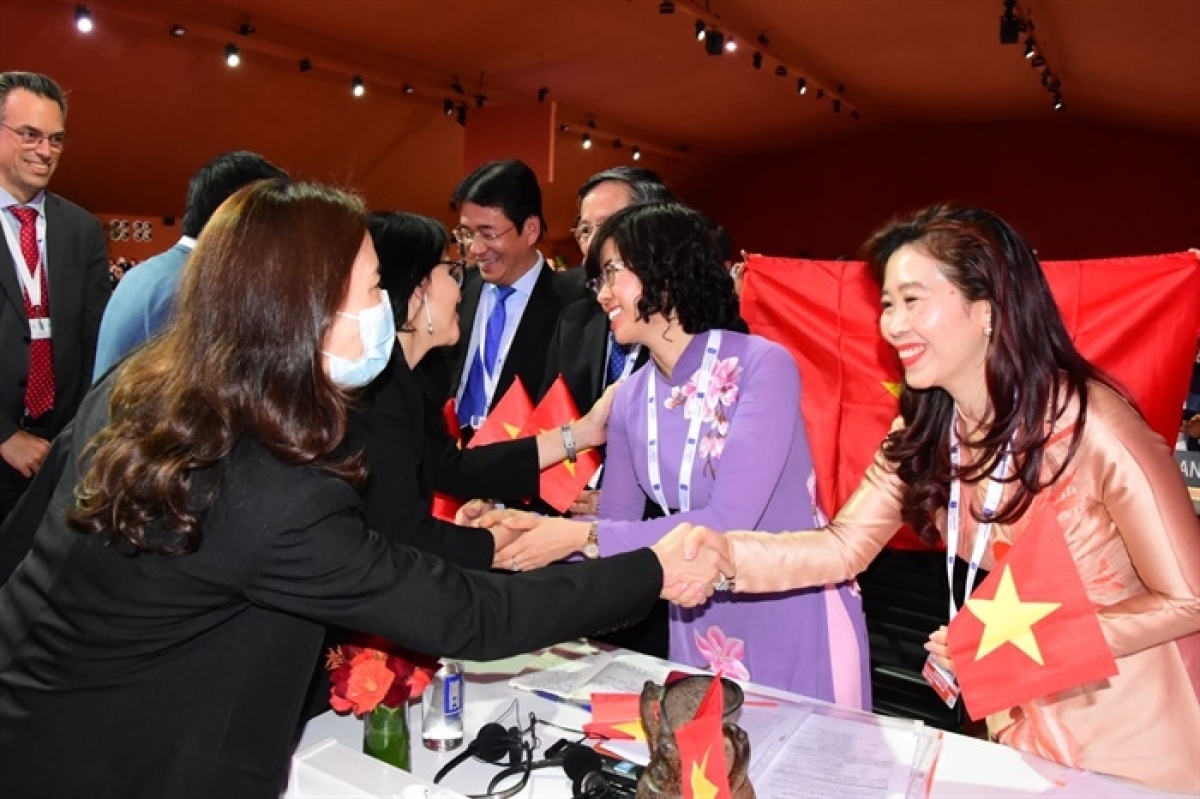 The decision was made at the ongoing 17th session of the Intergovernmental Committee for the Safeguarding of the Intangible Cultural Heritage taking place in Rabat, the capital of Morocco, from November 28 to December 3.
Addressing the announcement ceremony on November 29 (local time), Le Thi Thu Hien, director of the Department of Cultural Heritage, thanked UNESCO for the recognition, and affirmed that the government and especially the Cham community in Vietnam are committed to doing their best to safeguard this precious heritage.
The art of pottery making of the Cham people is Vietnam's 15th intangible cultural heritage inscribed by UNESCO, and also the fourth UNESCO title Vietnam has won this year, following three other titles awarded to a collection of handwritten Chinese and Nom documents in Truong Luu village of central Ha Tinh province, the 78 "ma nhai" steles on Ngu Hanh Son Mountain in central Da Nang city, and the learning city of Cao Lanh in the Mekong Delta province of Dong Thap.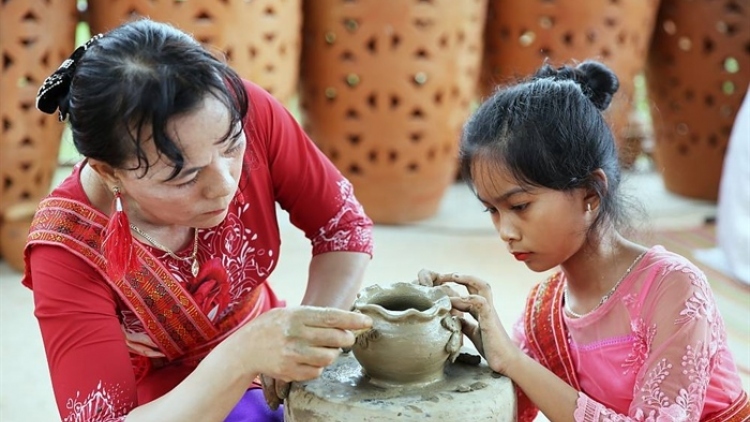 According to the dossier submitted to UNESCO, Cham pottery products are mainly household utensils, religious objects and fine art works, including jars, pots, trays and vases. They are made by women and viewed as an expression of individual creativity based on the knowledge transmitted within the community.
Instead of using a turntable, the women revolve around the piece to shape it. The pottery is not glazed but fired outdoors with firewood and straw for seven to eight hours, at a temperature of about 800 degrees Celsius. Raw materials (clay, sand, water, firewood and straw) are collected locally, and the knowledge and skills are passed on to younger generations within families through hands-on practice.
The practice gives women the opportunity to exchange and interact with each other in productive labour and social activities as well as in vocational education for their children, further enhancing their role in society. It can also help bolster family income and safeguard the habits, customs and cultural identities of Cham people in Vietnam.
However, despite many safeguarding efforts, the viability of the craft is still at risk for several reasons, including the impact of urbanization on access to raw materials, insufficient adaptation to the market economy and lack of interest among younger generations.