'Taste of Australia 2023' marks 50th anniversary of Australia-Vietnam relations
Saturday, 10:30, 20/05/2023
The Australian Consulate-General in Ho Chi Minh City hosted the annual 'Taste of Australia' Gala – a celebration of Australia's world-class food and beverages in Vietnam – on May 18.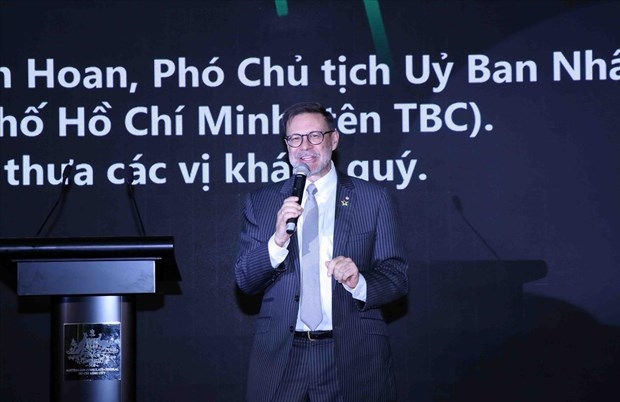 Australian Ambassador to Vietnam Andrew Goledzinowski said that this year's event was of significance in celebration of the 50th anniversary of Australia-Vietnam diplomatic relations.

He emphasised that the event presents another aspect of the bilateral relationship, namely the connection between food, culture, hospitality and cooperation in the hospitality industry between Australia and Vietnam.

The combination of Vietnamese and Australian traditional culinary cultures is also a prospect for cooperation between the two countries' businesses in this field, he added.

Australia is currently the seventh largest trade partner of Vietnam with a total two-way trade turnover of US$15.6 billion, of which US$1.2 billion comes from trade between Ho Chi Minh City and Australia.

'Taste of Australia 2023' invited attendees to experience Australian food and culture and highlighted the sophisticated and versatile Australian produce and products available in Vietnam.

This year's programme included a variety of dishes by four leading chefs, coordinated and curated by Australian-Vietnamese celebrity chef and Taste of Australia ambassador Luke Nguyen.